Weekly Achievers and Awards - Year 1 - Friday 27th November 2020
Posted: Dec 4, 2020 by: Catherine Ide (c.ide) on: Achievers and Awards Blog
Congratulations to Year 1 winners!
Well done Chloe for being awarded with our Brilliant Effort Certificate for your awesome work during lockdown!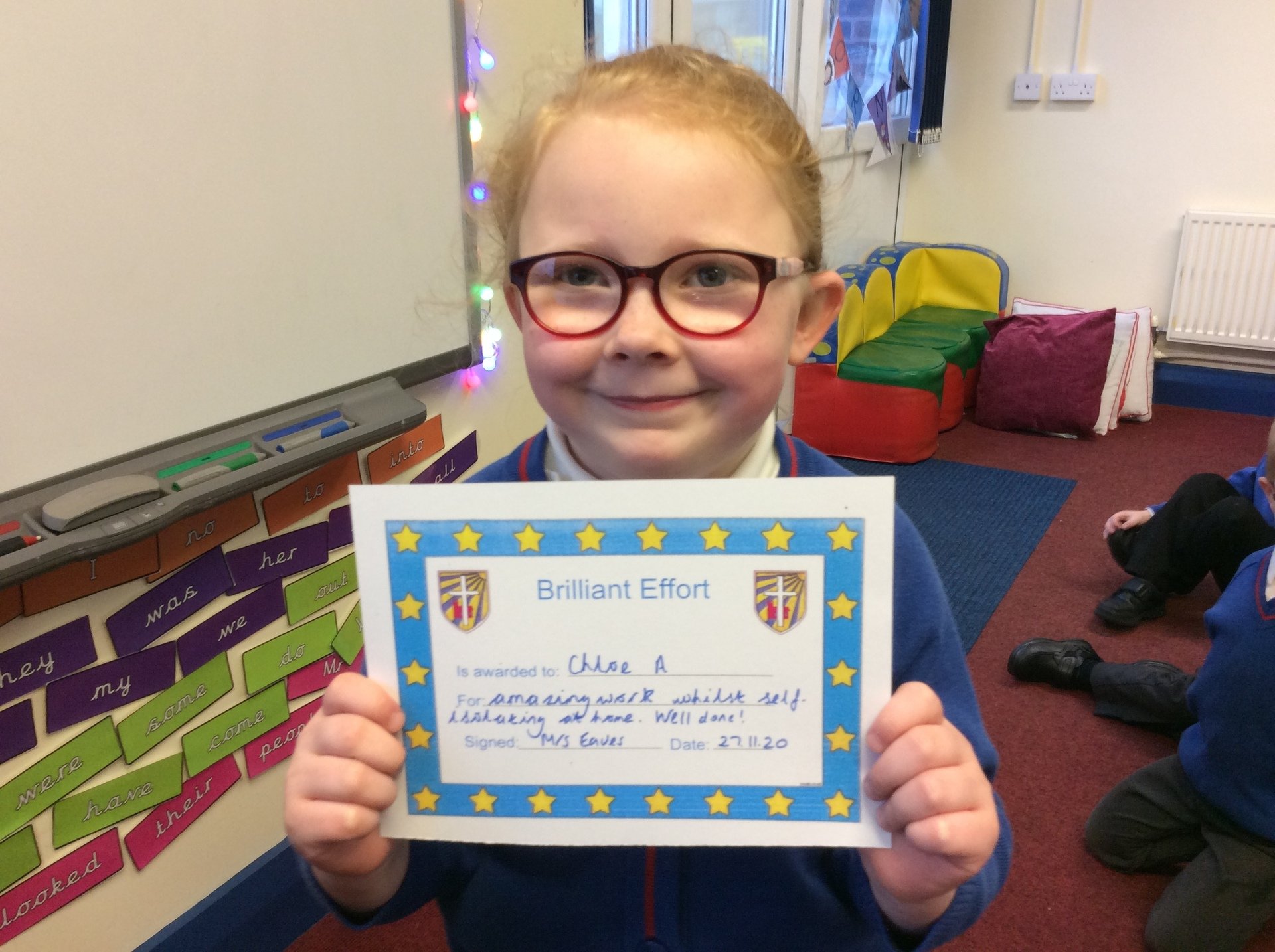 Well done Felicity for being awarded our Gospel Value Certificate for being a very kind friend and always helping your friends in class.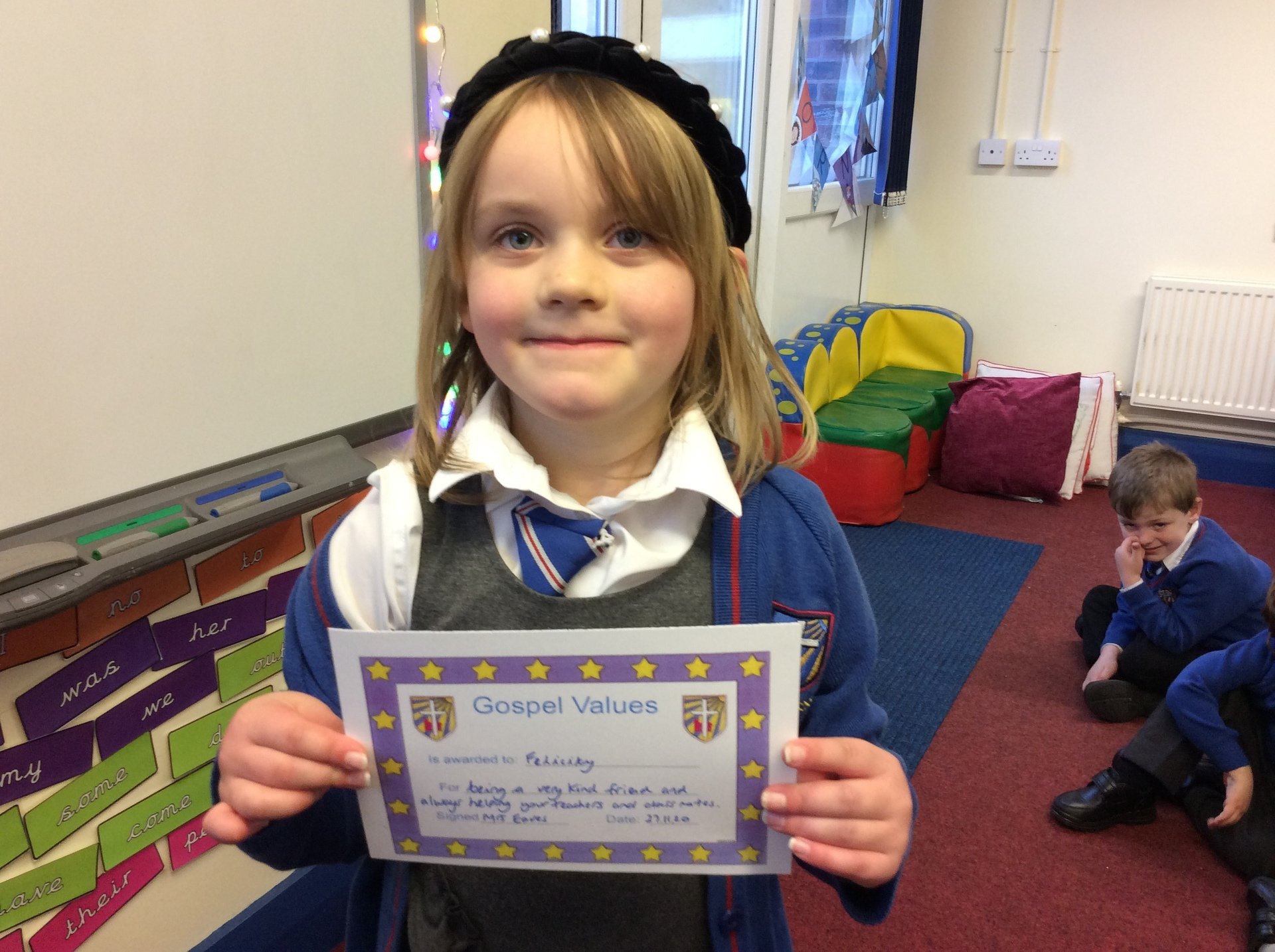 Well done Libby-May for being awarded our Positive Contribution Certificate for always joining in with valuable contributions in class, and being such a sensible and helpful little girl.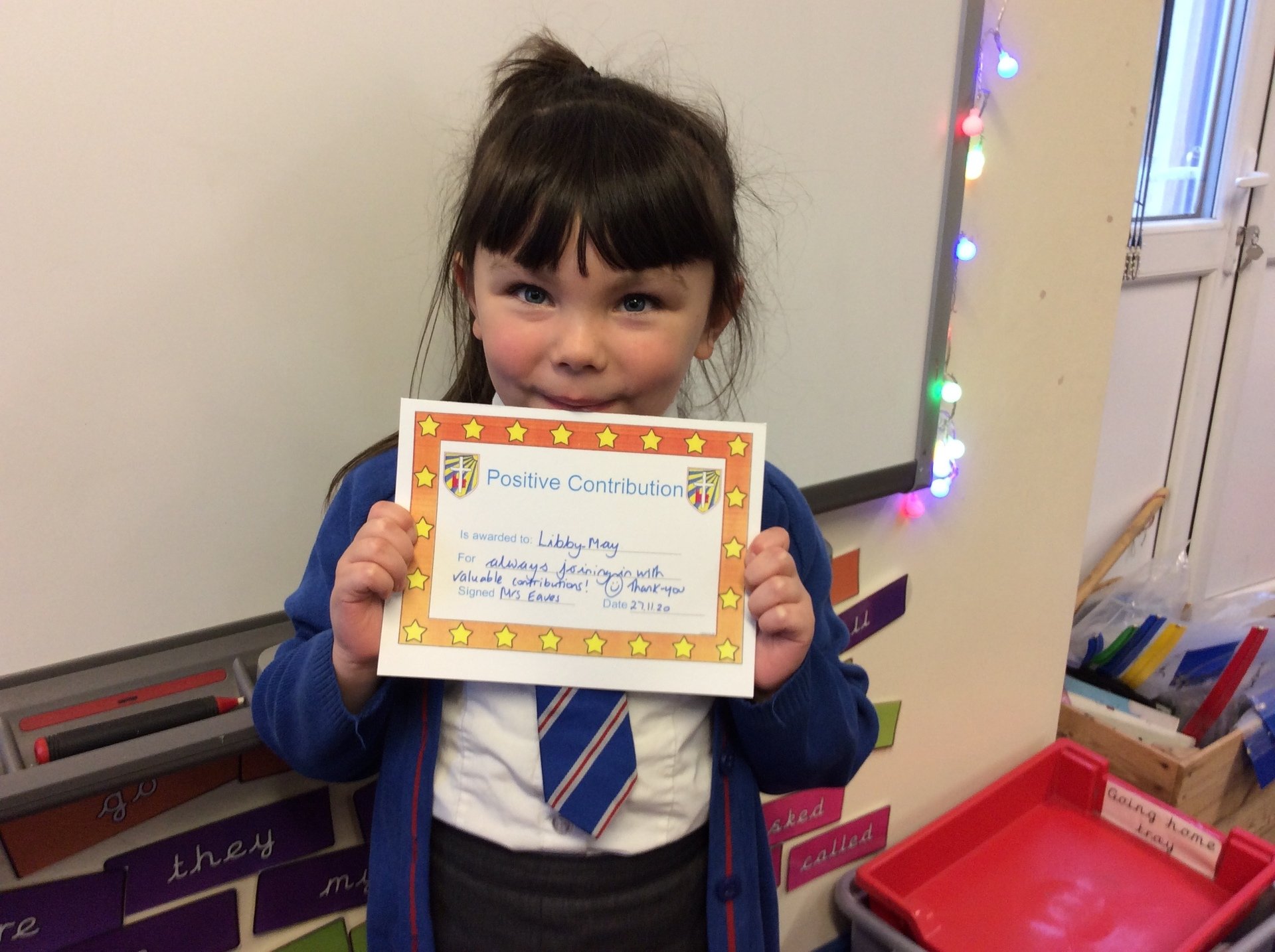 0 comments
No one commented yet.