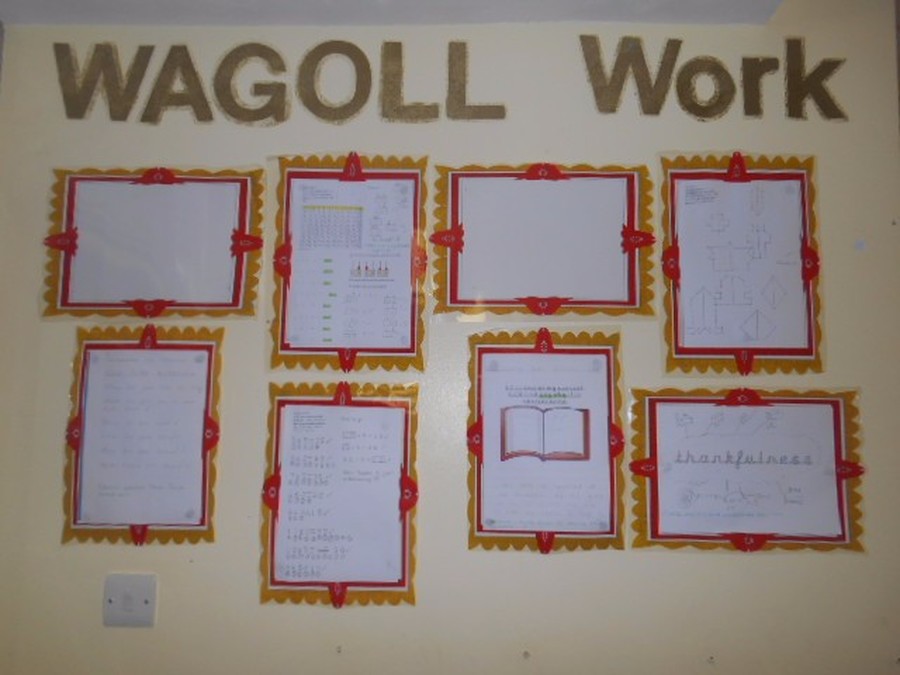 Rewards:
Our teacher recognises how hard we try so we have a number of rewards in our class.
As mentioned fab Frog is awarded in Friday's Achievers Assembly and is taken home for the weekend, needing to be returned on the following Tuesday. Ms M-C also has a sweetie tin, which she uses when she spots someone doing the right thing or is our table wins the 'Neatest Table Award.'
We also have our class 'Bucket of Love' which is used when we are seen doing something over an above our school's Gospel Values. 2 nuggets are placed into the bucket. When the bucket is full the whole class receive a little treat. This may be five minutes extra playtime, an extra bit of class novel time or something that the class have chosen.
We have our school merit system too. Merits can be given out for academic achievement, manners, good behaviour: anything positive really!
We have our WAGOLL wall of fame - What a good one looks like! If a child has done a piece of work which is fabulously presented and is a little bit special, they may have their work displayed on the WAGOLL wall. They also receive a special card certificate to keep.
Lastly, we have our Friday Achievers Assembly, where certificates are handed out for 'Master of Maths', FAB, Handwriting Award, Always Award, Most Merits Certificate and special certificates when we reach 25, 60, 100 150 and 225 merits.
Physical Education:
Our P.E. days are on a Monday and Tuesday. We will need to have their kit in school on these days. Earrings need to be covered over using plasters.