Welcome to Year 1 2022-2023!
Welcome
Welcome to Year 1's web page. We hope you find out all the information you need.
Class Teacher: Mrs K Eaves
PPA cover: Mrs Stones (All day, every other Monday)
SEN 1:1 Support: a.m. Mrs Riley p.m. Mrs Colley, Mrs A.
Class TA: a.m. Miss Carey
Year 1 Class Information
Homework
There will be a spelling test every Friday in class (this will start in October).
Reading books will be changed every Monday, Wednesday and Friday but can be changed daily if required. Please make sure reading books and diaries are in school every day. Please sign your child's reading record when they have read to you and add any comments you may wish to make. We will read with your child as much as possible in school but it is incredibly important for them to read at home too.
P.E.
P.E. lessons will take place on a Monday and Wednesday. Please ensure your child comes into school wearing their full P.E. kit.
Useful links are towards the bottom of the web page.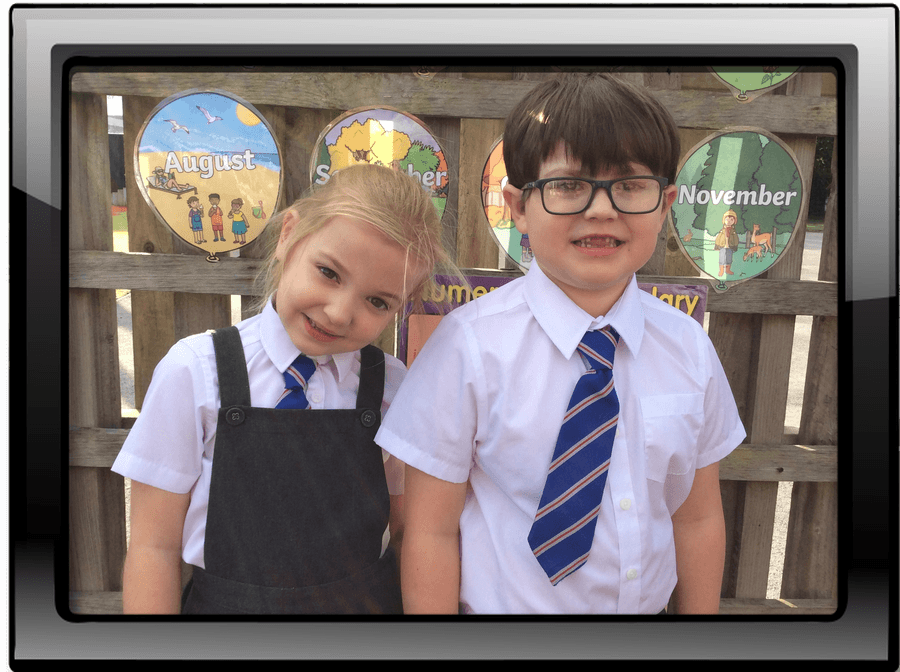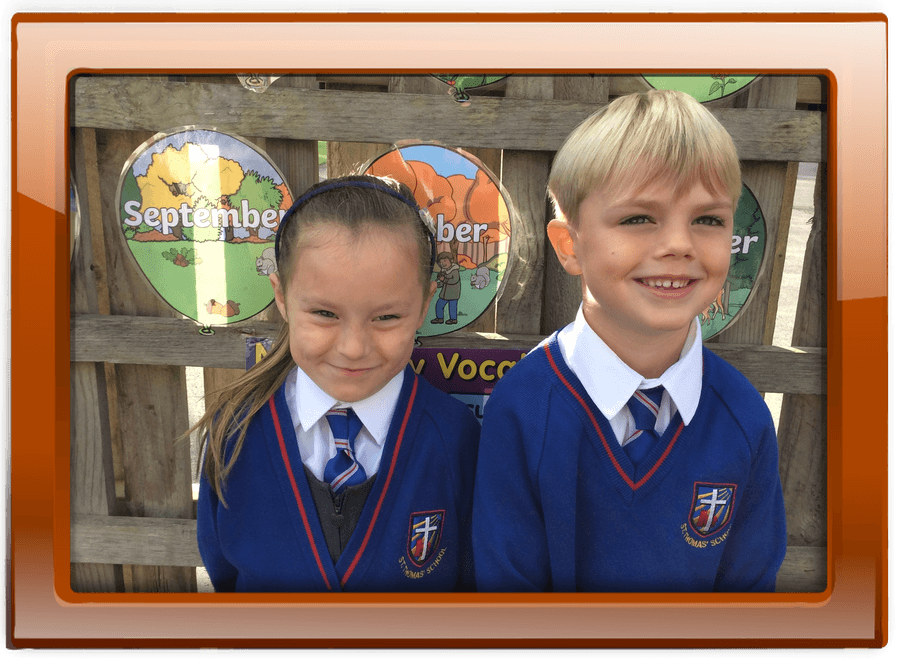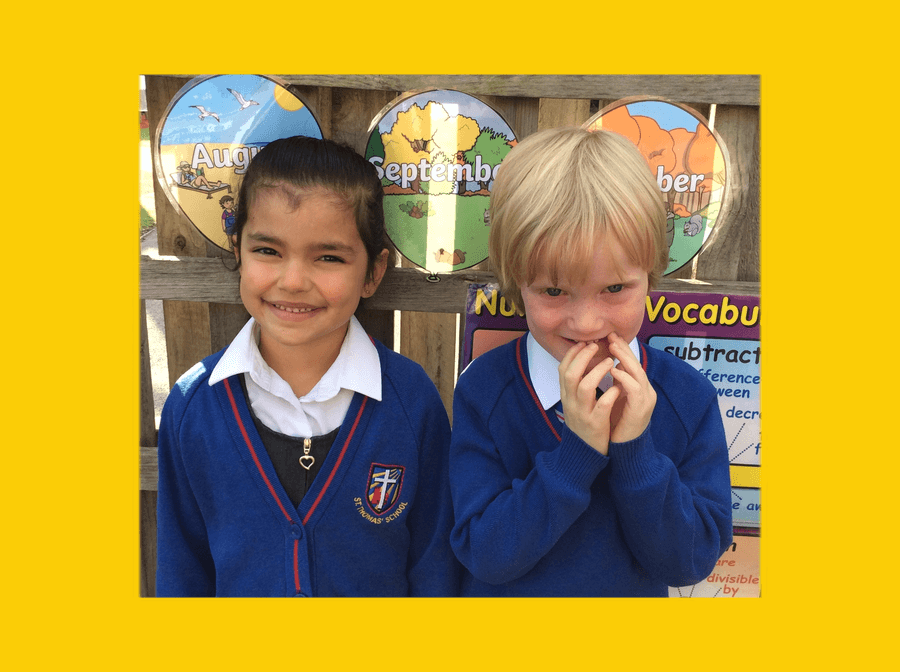 In addition to writing numbers 1-20 correctly, it is an end of year expectation in Year 1 to write them in word form correctly. Here are the spellings of numbers 1-20 in words to practise with your children at home.

Spellings for Autumn Term
Forest School 2nd December
Year One joined Year Three to make their Christingle oranges, which they have taken home. There will be a Christingle Service at St Thomas Church on Sunday 4th December at 4pm. Everyone is welcome, and don't forget to bring your Christingle Orange.
Friday 2nd December
The children enjoyed a relaxing yoga session, which they thoroughly enjoyed.
It's beginning to look a lot like Christmas!
The children all added their hand made decorations to the school tree and decorated two trees in the classroom.
Children In Need Year One!
Friday 18th November
Today was the first session in Forest School for group two. The children were shown all around the forest school area, and we talked about potential hazards and dangers. We played the 'Bear Snores On' and the children spent the afternoon exploring Forest School. They relaxed in the hammock, enjoyed swinging on the rope swing, loved collecting bugs and made very expensive cups of tea in the mud kitchen! A great time was had by all.
Again, we want to thank our helpers Mrs Heywood and Miss McDonald, and Mr Kirby for volunteering their time and spending the afternoon with us. Thank you from Year One!
Friday 18th November
Today in English we used drama techniques to explore the character of Zog. We then acted out parts of the story and 'freeze framed' the action part for a photo opportunity.
Wednesday 16th November
In Science we have been learning all about humans and the names for different parts of the body. The children, working together in groups, drew around each other and stuck the body part labels on the correct body part.
Tuesday 15th November
In English we are reading the story of Zog. We have written him questions using? And we have made a prediction about what might happen next in the story.
Tuesday 1st November
We had our first visitor in class today, Dr Ann Howard, a dentist. She talked to the children about the importance of taking care of our teeth and gums, and about making healthy food choices. We played a game of quickly getting rid of plaque on teeth. We also put into order how many teeth different animals have. Did you know that a snail has 300 teeth! The children got to take home a tooth brush too.
Thursday 13th October
This week in school we have been using tens frames for addition calculations. This will be sent home for homework tomorrow for consolidation.
In English we have been practicing our hand writing formation and this is also sent home, weekly for practice.
We have been enjoying the story of Harry the Happy Mouse, and we have written a story map to help us remember the events in the story. See if your child can tell you the story.
In Geography we have been looking at the globe and learnt that there is an invisible line that runs around the middle of the earth called the equator. Places located close to the equator are hot and the further away you travel from the equator, the cooler it gets. We have also been learning about the UK and its capital cities.
Please remember, if you have not done so yet, it is parents evening next week so please book your appointment. I am looking forward to discussing your child's progress with you.
Thursday 29th September
Today we learnt all about the country of Italy in our European Day of Languages. We learnt how to say hello and goodbye. We looked at the foods they eat, and what we also enjoy eating. We painted an Italian flag. Take a look at our videos and photographs of the day.
Friday 23rd September
We have had good week in class. We have been learning our songs for the Harvest Festival and writing prayer leaves for the Harvest prayer on how we take care of God's wonderful world. On Sunday in church it is the Pet Service where you can take your pet to church and Father Chris will bless it. All pets and their owners welcome.
Today all children had their individual photographs taken, along with any siblings in school.
Group One of Year One had their very first Forest School session today. They all had the most amazing time. Check out the photographs on the Forest School page.
Reminder, next Tuesday is Macmillan coffee morning in school. Thursday 6pm is Year One Phonics Workshop.
Thursday 15th September
Something magical has happened in Year One this week. A small door appeared and we have a little visitor, a tiny mouse! His name is Harry the Mouse. Over this half term we will be learning songs and rhymes about mice and we will be finding out more about Harry.
Friday 9th September
We have been learning all about different maps in Geography. We looked at Google maps, globes, picture maps, atlases and ordnance survey maps. We even made a map of our classroom.
Tuesday 6th September
Our first maths lesson in year one! The children worked together to match the numeral to the correct picture.
Our Fabulous Year One class!
Friday 2nd September
The Year One team cannot wait to meet you and your child and welcome you all to Year One.
Some general information regarding the first week in class.
The first week we will spend time getting to know each other and settling into our new class routines. It all all very exciting! Your child will be tired when coming home from a full day of school as they get used to being back in school again after the holidays, so homework will not be sent home until Friday 16th September. I will send more information out regarding this in the coming weeks.
Over the first week in class I will listen to your child read to ensure they are on the correct level reading book. I will then send home a reading book along with information about Bug Club. Please try to read with your child every night, or at a minimum 3 times per week. Please ensure when you have listened to your child read you sign in their yellow reading record to let me know how they got on with their book. Reading books will be changed in class every Monday, Wednesday and Friday so please ensure they are sent in on these days. Please also read one online Bug Club book per week too. These online books will be updated weekly to reflect any new phonemes (sounds) learnt in class that week.