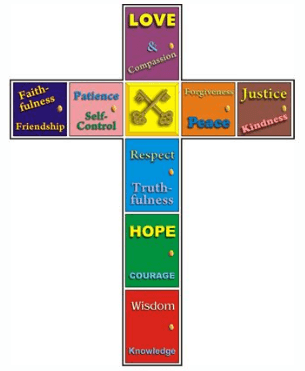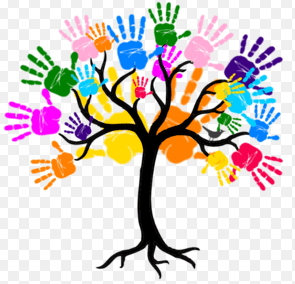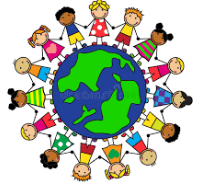 Welcome to Year One!
Class Teacher: Mrs Mason
Teaching Assistant: Mrs Greer
Learning Support: Mrs Harrison and Mrs Kelly
PPA Cover: Mrs Stones Wednesday AM
Forest School Cover: Mrs Sayer Friday PM
Mrs Stones will be teaching PE and RE.
Mrs Sayer will be teaching music and PHSE.
Our PE days are Tuesday and Wednesday.
The children can change their reading book every day. Please read daily and record in your children's reading record.
Year One will be taking part in Forest School during the Autumn term.

20th September 2019
This week we have been creating story maps about Billy's bucket. We have been learning to retell a story by using the story map. This is a video of us performing our story. Next week we will innovate the story to create our own. We have also been learning to start a sentence with a capital letter. Super start to Year 1 English!
18th September 2019
This afternoon in Science we have been asking questions to find out which animal we are. We have also been sorting ourselves into the six animal groups e.g. reptiles have scales and they are cold blooded but mammals have hair or fur.
16th September 2019
Today we have been retelling a story of Billy's Bucket using story stones. What happened at the beginning? What comes next?
Our spellings this week have the alternative spelling ay, ea and ie in them. Some children z x and y words.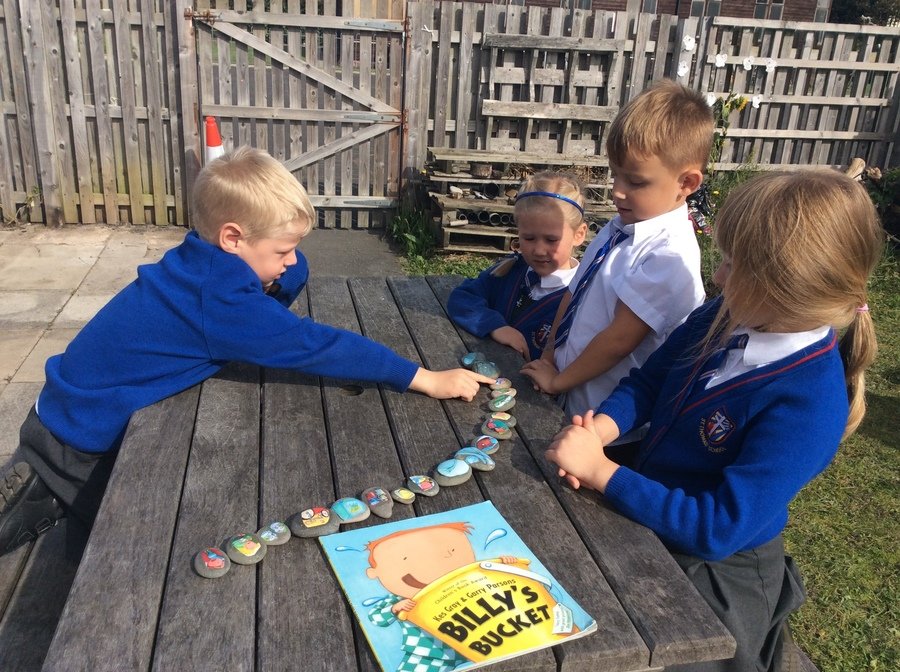 10th September 2019
Today we have watched the M and M production of 'Alice in Wonderland'. It was great fun!
9th September
Today we have been making a prediction about a book using the front cover. What do you think this story is about?
Spellings- Please practise this weeks spellings and return the sheet on Friday.
This week the spellings are: are all her she me we be they. Some children have the spellings: I go no to into and the.
Homework- This weeks homework is based on reading and ordering numbers to twenty. If you need to borrow some scissors and a glue stick, please ask at home-time.
Please return Forest School letters by Monday 9th September.
6th September 2019
Today in Maths we have been making number lines. We have been making a number line to put up in our classroom using our fingers too.
5th September 2019
Today we have been thinking about our 'Gospel' value which is FRIENDSHIP! We talked about how we are all special and how together with our friends we can do things extra special. We each chose a primary colour and mixed it together with a friend to make another special colour.
Also, we have introduced our class Science topic all about ANIMALS! We watched a clip of Peppa Pig and talked about how we knew she was NOT real. We sorted pictures into not real and real pigs and recorded our idea. Super Science work Year One!
4th September 2019
Today in Maths we have been learning how to count accurately using numbers to twenty and beyond. We have been carefully counting because we only use one number name for each object. We also worked as a team!