Welcome to Reception
Class Teacher: Mrs Eaves
Mrs Stones (Friday a.m. PPA cover)
Teaching Assistants: Miss Carey a.m.
Miss Cunningham p.m.
Information about Reception class
Homework
Home School Diaries sent home on Friday with letter formation homework to be returned on Monday.
Reading books will be changed on a Monday, Wednesday and Friday as required.
Maths homework sent home on Monday to be returned by Friday.
PE
PE days are Wednesday and Friday, please ensure your child has a named PE kit in school.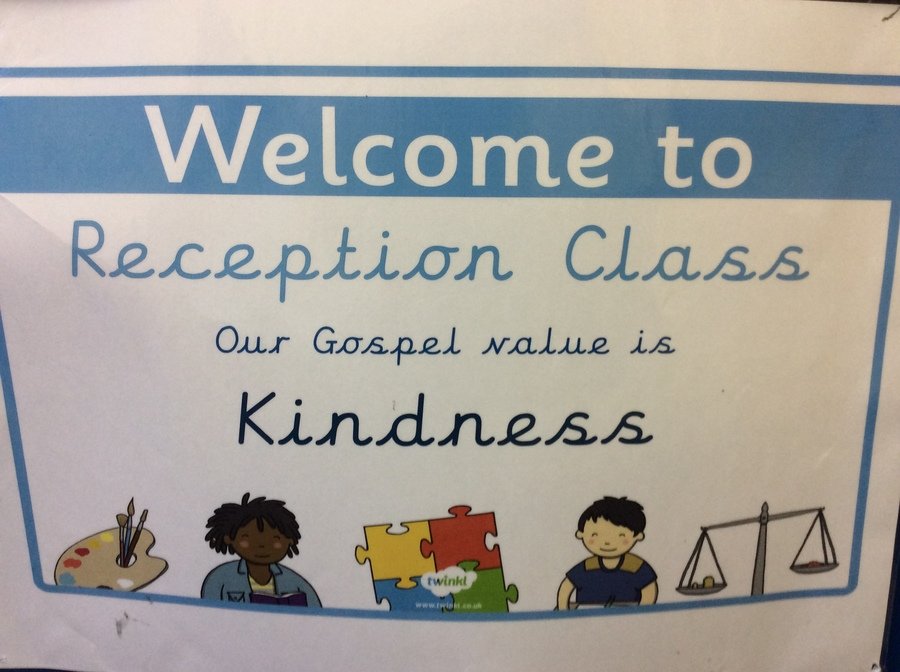 We planted two types of potatoes on 6th March. This week the first shoots have begun to appear! (You have to look very closely to see a tiny bit of green in the compost.) Miss Cunningham is taking them home to look after. We'll let you know how they are growing...
We wanted to find out what season it is. We explored our school grounds, looking, listening and smelling for clues! We found lots of green shoots, many flowers like daffodils and daisies, heard birds singing and smelled the hyacinths. We agreed that Spring is here :-) Can you see any signs of Spring where you live?
On 6th March a real space rocket arrived in our car park! As well as all sorts of other space activities during the week, we made space rockets and space stations in junk modelling. In the afternoon we looked at space artefacts including a space blanket, badges from spacesuits, rocket fuel and lots of space food! (Did you know they eat freeze-dried strawberries and fruit Polos?) We then visited the space rocket and learned all about its trip to space. Finally the whole school watched the launch of a mini rocket which zoomed its way towards the moon!!
20th March What a bright and colourful class of children we had today! For those of you not in school today, hope you are all OK and if you would like to collect your child's belongings and home work pack please email me and I will make sure they are ready for you.
19th March Tonight we'll be sending home the beans that we planted last week together with the children's bean diaries. As their Science 'at home' activity please watch the beans growing and if possible, draw or write about what happens each week.
Christmas Celebrations!
Today we enjoyed wearing our Christmas jumpers and eating a delicious Christmas dinner in the hall. Thank you to all the kitchen staff, it was delicious!
Eco Warriors and saving our planet!
We have had a visit from the local Police, Dorothy the Lollipop Lady, Fire and Rescue, Ann the Dentist and the RNLI.
Reception's TT Rock Stars
Our amazing children on their first day at school.