Class Teacher: Mrs. Dugdale
Morning T.A: Mrs. Kelly
Afternoon T.A: Mrs Greer, Mrs Harrison (Mon&Tues)
Mrs. A(Weds,Thurs&Fri)
1:1 am support : Mrs Riley
PPA/DHT cover: Mrs. Stones (every Tuesday)
Class Governor: Mrs Fiona Crayston
P.E Days are Tuesday and Friday.
Please wear your PE kit to school all day.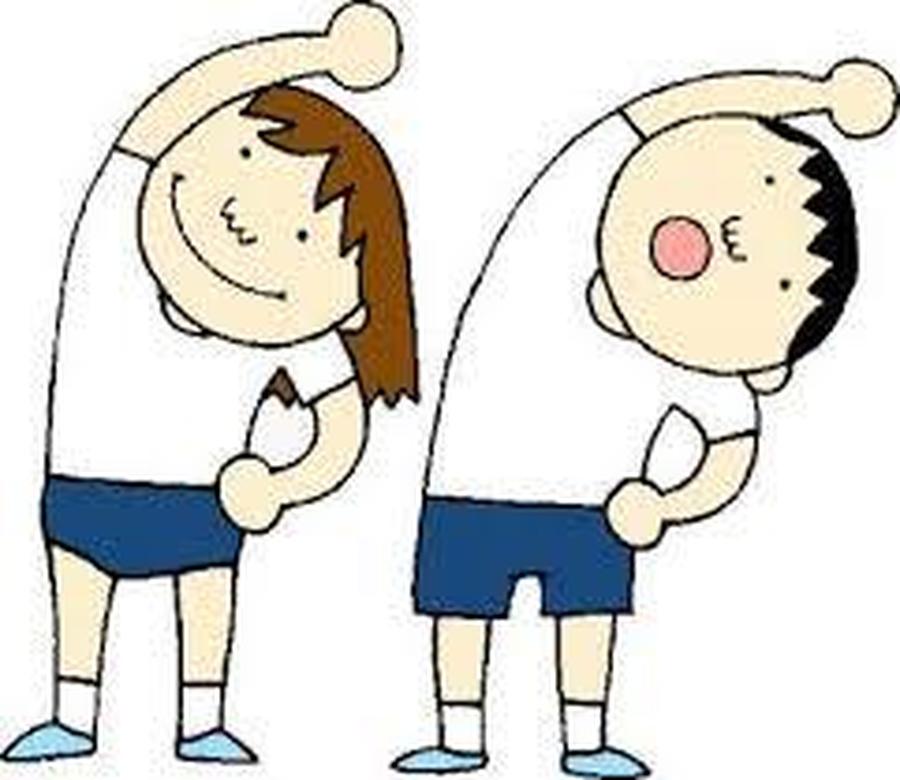 Please make sure that your child has their wellingtons and waterproofs in school every day as we go outside whatever the weather!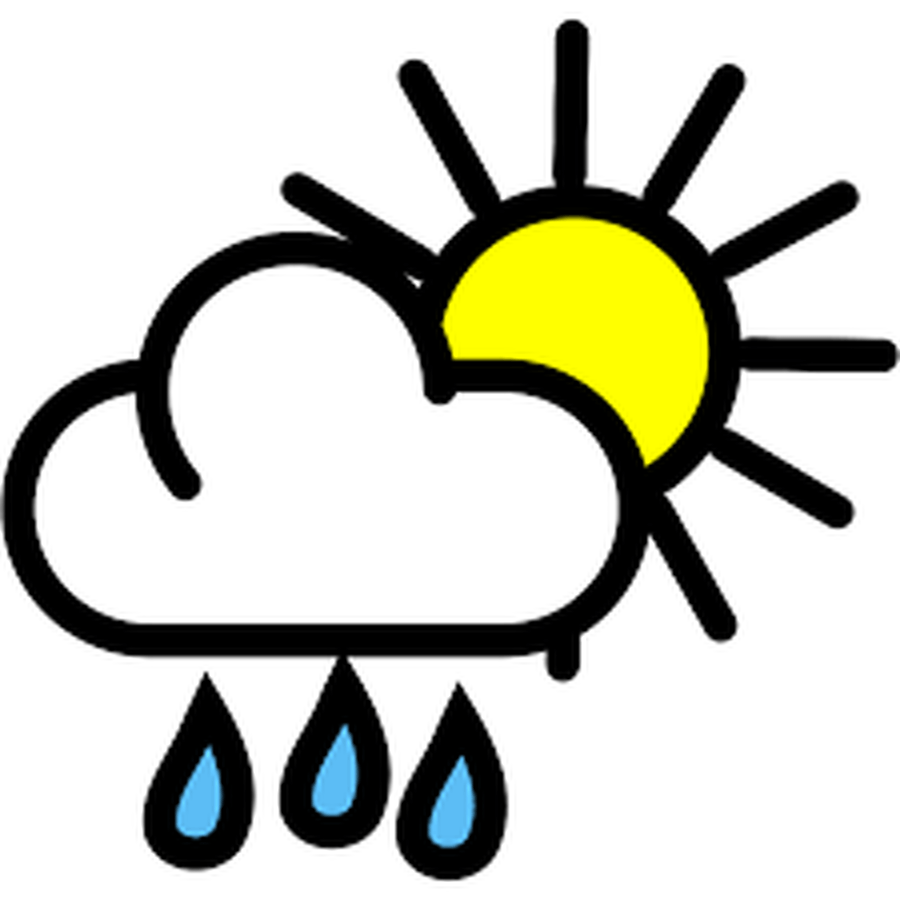 Please make sure all items of clothing and footwear are clearly named, thank you!
This Sunday (5th December) it is our Christingle Service at St. Thomas' Church. Below is a poster which gives instructions about how to make a Christingle. A bag containing all that you need to make your very own Christingle has been sent home.
Our Gospel Value is "Kindness"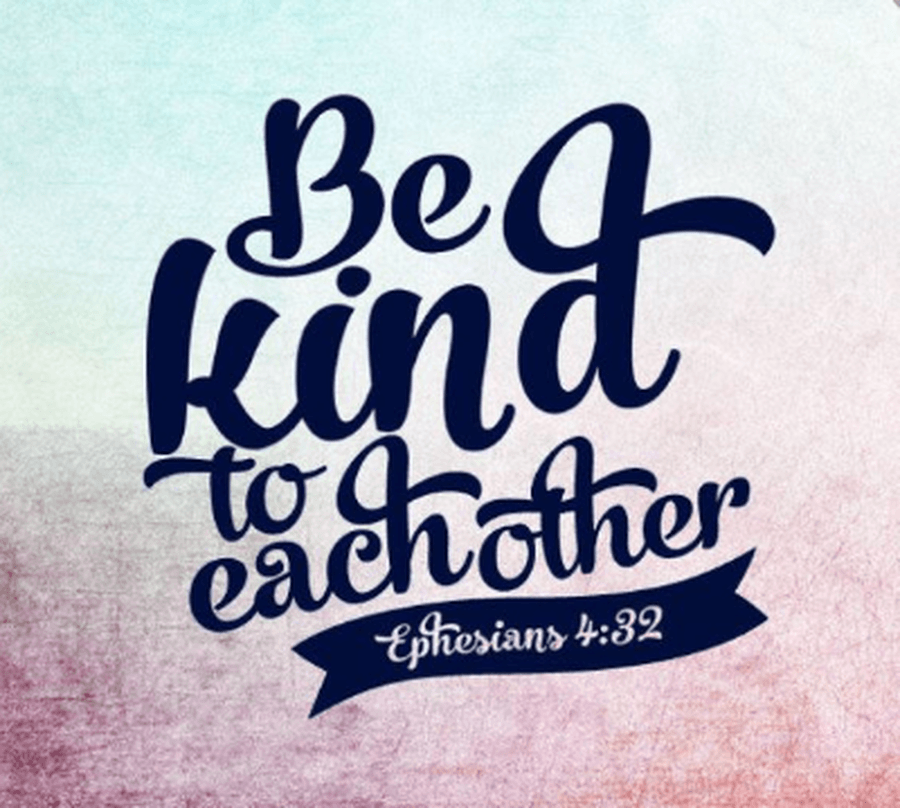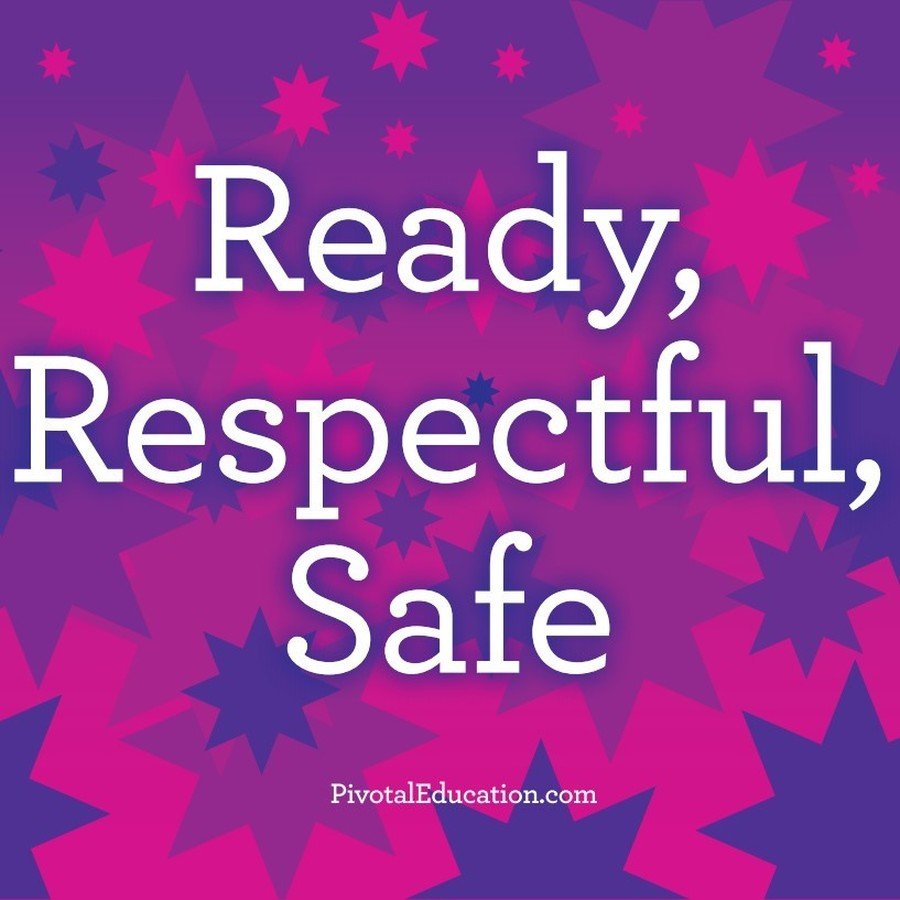 We are proud to be an Eco school!

At St Thomas' we value the importance of recycling. If you have any batteries that you no longer use, please bring them into school in a clear bag and they will be sent to the office to add to our recycled battery collection.
Also our school water bottles are made from recycled material. Water bottles are available to buy for a cost of £2 for a new bottle and 50p for a replacement lid. Please send the money in with your child if they need one in a named envelope. Thank you.
Our Eco Warriors this term are ...
To be announced soon!
This half term our class story is 'Supertato.' We have been creating potato superheroes, writing speech bubbles and thinking of describing words for Supertato. Take a look at our photos below!
In maths we have been thinking of numbers beyond 10. We have been using the Numicon to stamp teen numbers and we have also been playing a counting board game with our friends.
Science Week
In Reception we have been busy learning about plants and growth.
Spring Term 2 2022
Our new topic is, Rumble in the Jungle!
We have been reading our new class book Monkey Puzzle. Our classroom has been transformed into a jungle adventure! We have a new jungle role play area, where we can dress up as different animals. Be careful if you enter our classroom! In R.E we are looking at The Good Samaritan and listening to some stories and seeing how we can help people. It has been a very busy, fun packed week so far!
Spring Term 1 2022
Our topics for this half term are Starry Night and WinterWonderland.
W/C 24/1/22 Our new topic is Starry Night. This week we have had lots of fun. The machines have become emegency vehicles, we have police cars, ambulances and a fire truck! We have been enjoying a new book, Peace at Last by Jill Murphy. We have had such a busy week!
W/C 18/01/22 This week we have been learning about cold places and the animals that live there. We found the Arctic and Antarctic on a world map. In Maths we have been using 5 frames, Mrs D says we are awesome at this! We have still been enjoying The Grffalo's Child. We have played the the Guffalo cave and have been busy retelling the s
W/C 11/1/2022 This week we have been investigating ice, we have been exploring how to melt it and how to build with it! We have also been enjoying our story, The Gruffalo's Child, we even wrote a letter to the Gruffalo. We hope he replies next week!
We have been busy this week and have made a good start to 2022! Our new topic is Winter Wonderland. We have been writing our name in glitter, using the igloo role play area in the classroom and looking at animals in their winter habitats.
Autumn Term 2 2021
Our topics for this half term are Once Upon A Time and Sparkle and Shine.
Well December has been so busy! It has been full of Reception firsts! Our first Christmas Jumper Day,Christmas Lunch and our first Christmas Party! The children have loved every single one! Photos to follow, in the meantime, Merry Christmas and a peaceful New Year from the Reception Team!
W/C 29.11.21The tree has arrived! We were really excited to put our decorations on and see what the other Year groups had made. Wow! We have also been learning about triangles and circles!
This week we had our first frosty day, so we went out to investigate what it felt like, smelt like and looked like. Brrrrr!
W/C 22.11.21This week we have been making decorations for our school Christmas Tree. We have also been role playing the Three Billy Goats Gruff story. We had masks to represent each character. We looked in a mirror to practice what face our character would make in the story. We used different sized tins to represent the different sized goats!
W/C 15.11.21 This week has been Friendship Week in school. We have been talking about what makes a good friend. We also supported Children In Need today by wearing our pyjamas to school! We had a great time!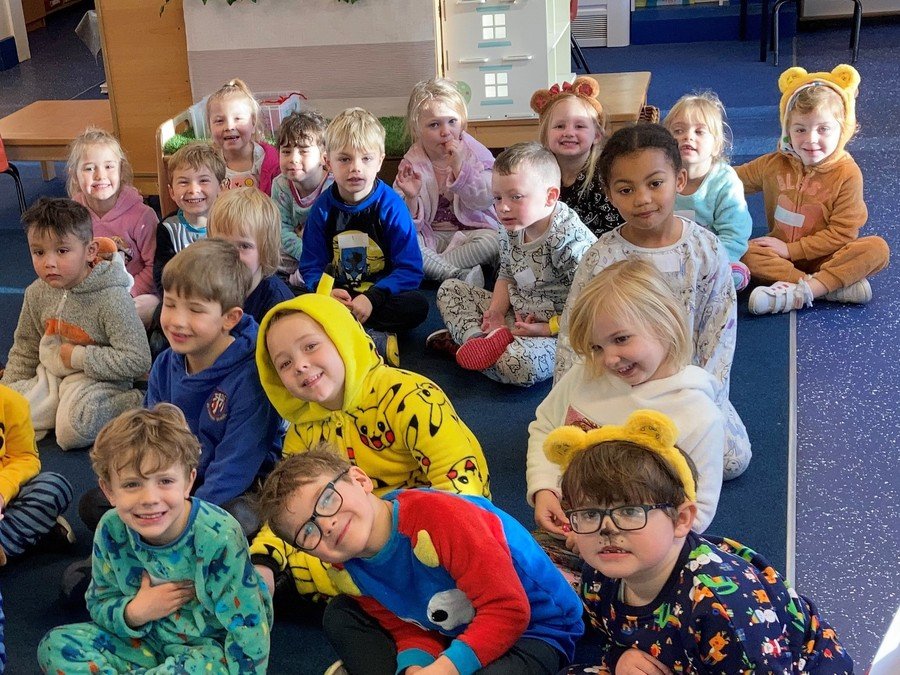 We have also enjoyed sharing stories and books with each other.
W/C 08.11.21 We have had lots of fun outside this week!
W/C 02.11.21 We are enjoying listening to fairy tales, we know they start with "once upon a time". We have been playing with castles and dressing up.
Autumn Term 1 2021
Our topics for this half term are Me and My Community and Autumn.
W/C 18.10.21 We have had great fun with this week's Funky Fingers activity.
W/C 11.10.21 This week we have been singing with Mrs Stones.
W/C 27.09.21 On Tuesday we celebrated European Languages Day. We learnt about France and had a go and speaking some French! We wore red, white and blue to represent the colours of the French Flag. The day was magnifique!
W/C 20.09.21
This week we are going to be learning about family. They will be learning that:-
Families are all different sizes.

We are all unique and special.

There are things we are good at and things we can learn more about.
The children will also start their phonics lessons this week.
W/C 13.09.21
This week the children have started doing full days. It has been lovely to see friendships blossom. The children have been settling into the new rules and routines of school. There's so much to learn! They're learning to use kind hands and words which will help them become good friends. They have been learning that listening is really important too. When you are listening your learning! The Reception Team have been encouraging the children to make new friends and feel confident in their class. All the children painted a picture of themselves, they certainly brighten up the classroom.
We hope that you and your child are enjoying the picture books that we sent home!
W/C 06.09.21
This is our first week in "big" school, so we are only doing part time! Have a look at the slide show below to see what we've been up to!
We have been explaining to the children that they are part of the school community and welcomed them into St Thomas' School family. We went for a walk around the school so we could meet all the different people in the school community. We met all the teachers and said, "Hello we are Reception" we felt very proud!
We have started big school!
Welcome to all the children who have joined us this September!
Look what we've been up to in our first 2 weeks of school!
WHAT IS THE EARLY YEARS FOUNDATION STAGE?
The Early Years Foundation Stage (EYFS) begins from birth for any children who attend a nursery, pre-school, or are cared for by a childminder. As they join our Early Years, they continue to be part of the EYFS until the end of the Reception year.
THE FOUNDATION STAGE CURRICULUM
Personal, Social and emotional development
Physical Development
Communication and Language
Literacy
Mathematics
Understanding the World
Expressive Arts and Design
The curriculum content is presented in a way that is appropriate to how very young children learn. It includes adult-directed and child selected activities and is closely monitored to ensure that your child takes advantage of the broad curriculum that is offered to them. We aim to ensure that your child has access to a positive, motivating and secure environment in which to develop their skills.
The Foundation Stage area provides stimulating, exciting and well-organised resources for your child to use and explore at their own pace. The resources are easily accessible and presented in areas, which are referred to as Continuous Provision areas.
The following Continuous Provision areas are provided at different times:
Role Play
Water
Reading Area
Malleable/Creative
Construction
Writing
Mathematics
Small world
Outdoor play
Play is an effective and valuable approach to learning and children put a great deal of effort into it. They often become absorbed and display high levels of concentration. Through their exploration, experimentation and discovery, various concepts are developed and formed. The curriculum is therefore planned and adapted to fit the needs, interests and learning styles of the children.
WAYS OF HELPING YOUR CHILD TO BECOME MORE INDEPENDENT
Dress and undress, coping with clothes that may have become inside out.
Practise fastening buckles, buttons and zips.
Begin to use the toilet properly, be able to wipe their bottom and flush the toilet.
Wash and dry hands properly. Practising good hygiene.
Help tidy up toys after playing.
Recognise their full name.
Begin to use a knife, fork and spoon to be able to eat their school dinner.
Practise using manners daily, saying Please, Thank You, Excuse me.
Your child's first task is to become independent. A class teacher may have 30 children all wanting help with dressing and undressing at the same time. Please bear this in mind when choosing items of clothing for your child. Always look for simple fastening, especially shoes (e.g. Velcro rather than laces).
There are so many things you can do to prepare young children for pre-school. Many things you will have been doing automatically from birth, but here are some ideas of activities, which pre-school children particularly enjoy.
BOOKS
From a very early age, children enjoy having books – to look at themselves and to have stories read from.
Use books with lots of pictures and discuss them – try not to just read the text and then move on to the next page. This helps your child with understanding.
Many books produced nowadays introduce a further dimension to the idea of storytelling requiring the listener to participate (i.e. lifting flaps, pulling tabs etc.) Children particularly enjoy this activity.
Encourage children to respect books, always turning pages carefully etc.
Read to your child as often as possible.
Show them how to handle books correctly.
Join the local library.
Look at lots of different prints/lettering within the environment.
LANGUAGE
So many opportunities arise when it is possible to extend a child's vocabulary and understanding of our language, not only on special outings but also in the home where daily routines are carried out.
Discuss interesting words and sounds.
Re-tell and teach nursery rhymes and poems to your child so that he or she begins to hear words that sound the same (rhyme)
Use television SELECTIVELY with your child and discuss programmes afterwards.
Your child may want to learn to write his/her name before they come to school. If you want to teach him/her please use small letters, not capitals (except at the beginning of the name of course e.g. Rebecca, John). Children must be shown the correct letter formation from the very beginning otherwise bad habits form.
PHONICS
After your child has settled into school, we will begin teaching Phase 2 phonics.
At St Thomas', we teach synthetic phonics using the 'Letters and Sounds' programme.
NUMBER
Most parents begin preparing their children to be receptive to the concepts of number without realising it. They point out things, which are the same and therefore go together (sorting), for example, a pair of socks or two red flowers and things that match such as a cup and saucer or knife and fork. These concepts must be understood before any formal number of work can be introduced. Counting is great fun for young children but they must grasp the idea of 'one number for one item'.
When shopping, discuss the fact that money is used to buy things but don't worry about the value of coins at this stage. Perhaps you could save empty packets and playshops, or save used stamps and envelopes to play at Post Offices.
CREATIVE ACTIVITIES
Children adore making things however simple the task may seem to an adult.
Provide your child with things such as paints, crayons, pens, felt-tips, chalk, pencils, and large sheets of paper, card and glue. Use these opportunities to discuss colours, shapes and patterns.
Teach your child how to use and be sensible with scissors. E.g. how to hold the scissors when passing them to someone else.
Show him/her how to hold a pencil.
Experiment with clay, Plasticine, sand and water. Talk about concepts such as more/less/few, empty/full, heavy/light etc.
SCIENCE
Many daily activities can be the start of a discussion concerning scientific concepts e.g. baking, making jelly, growing plants (cress, carrot tops etc.) Talk about different seasons, the weather, animals, day/night – the list is endless!