Year 6 Leavers Celebration Meal at Tiggis Restaurant St. Annes
The PTFA kindly paid for us to have our meal at Tiggis today. We had a wonderful time and really enjoyed our food.
Tuesday 11th April - School finishes at 2
YeaR 6
Miss Meredith - Teacher
Mrs Sayer - TA
Mrs Stones - HLTA (PPA cover, Thursday afternoons)
Mrs Hanagan (1:1 Thursday & Friday aftenoons)
Ken (Volunteer - Art - Wednesday afternoons)
Viv Willder - Class Governor
Welcome to our Year 6 page, here you will find lots of useful information, and documents to help support your child's learning.
We will be filling this page with exciting class news, pictures of things we've done and more.
Please take a look in the pupil and parent tab as there are some useful documents and our guest book...please feel free to leave a message :)
Year 6 have moved their Prayer corner into the classroom and have added some great prayers which we wrote on butterflies. We have also talked about one of our main gospel values, LOVE. We made gorgeous mobiles which are also displayed around our worship area. Above the hearts are our still life drawings from St David's day.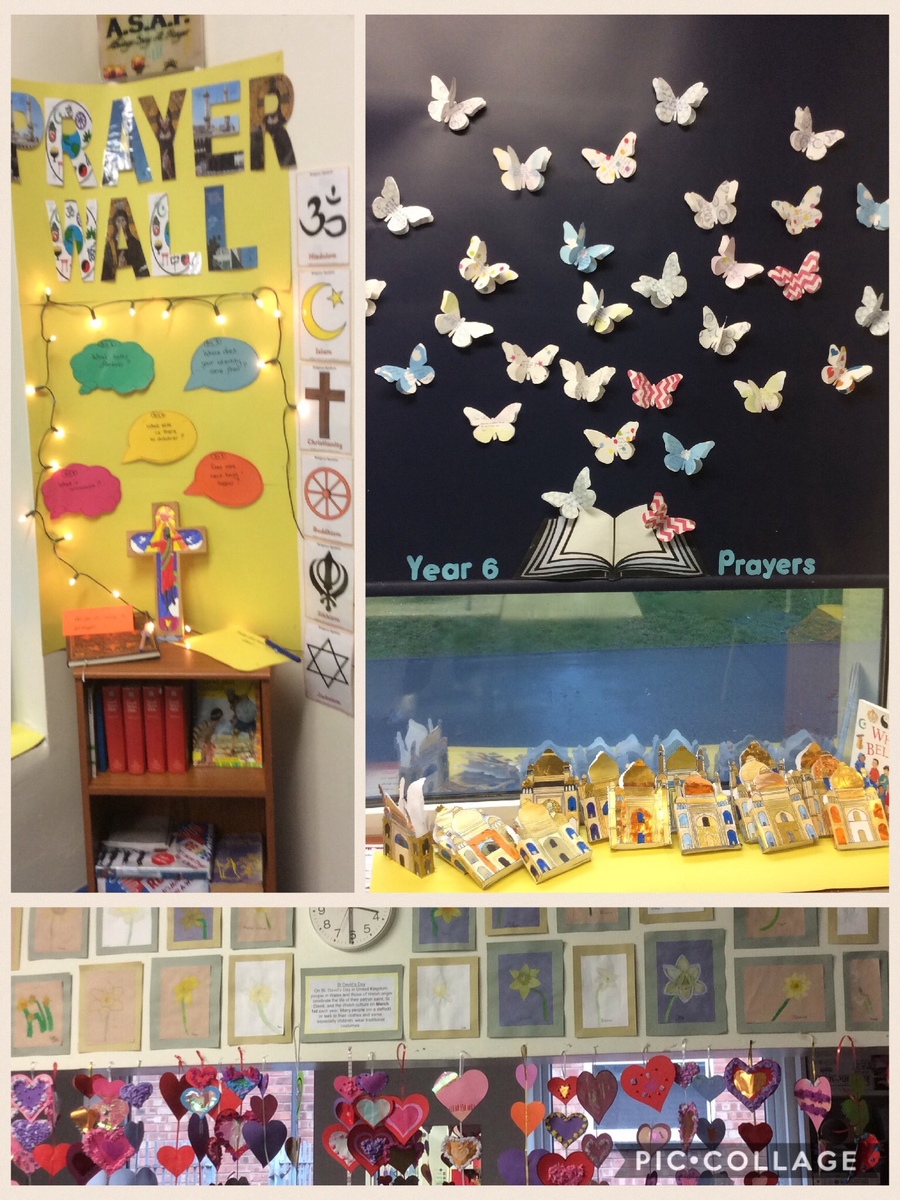 Daily goings on in Year 6!Y
Who says Year 6 don't have fun during the run up to SATs... We can always manage to fit a Gonoodle session in!
13.3.17 Suprising Science at the circus!
What a great time key stage 2 had at the circus! The scientist was magic! We saw all sorts of different experiments using lots of house hold equipment! Thank you Mrs Farrar for organising such a fun and educational trip!
07.03.17
Firstly a huge thank you to everyone who sent in tin cans for Year 6s waste week project! We had great fun working out how to make them into crosses! I think you will agree that the children have done a brilliant job and the crosses look fantastic displayed amongst our trees on the junior playground and next to the prayer garden.
03.02.17
Today we moved our worship area so that it was a focal point in our classroom. We talked about the things that are included and how the children would like a lit candle during the day. We also wrote prayers which can be seen on our flying butterflies. Feel free to take a look at them on parents evening.
W/B 27.2.17
Wow...what a busy week!
This week we have been finishing off our work on pilgrimages for world faith week. We have made some pretty tremendous golden temples which will be on display in our class room and some will be on display in the hall.
We have also had world book day which was inspired by one of the best selling books ever...the bible. Not only did we dress up as people and things from the bible, we also read some of our favourite stories from it; The Good Samaritan, David and Goliath, Noah's Ark and David and the Lions.
A huge thank you to all the parents for their efforts with fancy dress... I think they all looked brilliant! Adam and Eva in reception, Alfie in Year 5 and Hayden in Year 4 looked particularly fantastic, well done everyone!
First week back after Christmas!
Oh my word! Miss Meredith thought she had moved to high school! In Maths we have been learning about BODMAS and formulas, then in English we have been studying two texts written by William Shakespeare! In guided reading we have learnt about the Mad King Lear and then English we have started to read and watch the first scenes of Macbeth. The children got into groups of three or four and acted out the first scene of Macbeth in our outdoor classroom... the weather nearly matched the scene description!
18.11.16 A great end to friendship week.
WOW Friday afternoon was fantastic! Thank you to all the parents who visited year 6 on Friday afternoon... We loved having you in class! Parents joined in with friendship week by making (or trying to make) friendship bracelets. I know which ones I will be asking to come in before enterprise week ;) parents also had to join in with hand prints which have know been made into a beautiful friendship wreath!
17.11.16 Relax Kids
Today year 6 had two ladies from Relax Kids. They talked about how to be positive to each other and learnt a few massage moves. They produced a class tree to remind them to make positive comments instead of being negative.

16.11.2016 - Visit from Pudsey!
We have had a special visitor in school today! Radio Lancashire and Pudsey came to school in aid of Children in Need. Everyone dressed in PJs as Pudsey was arriving on a bed!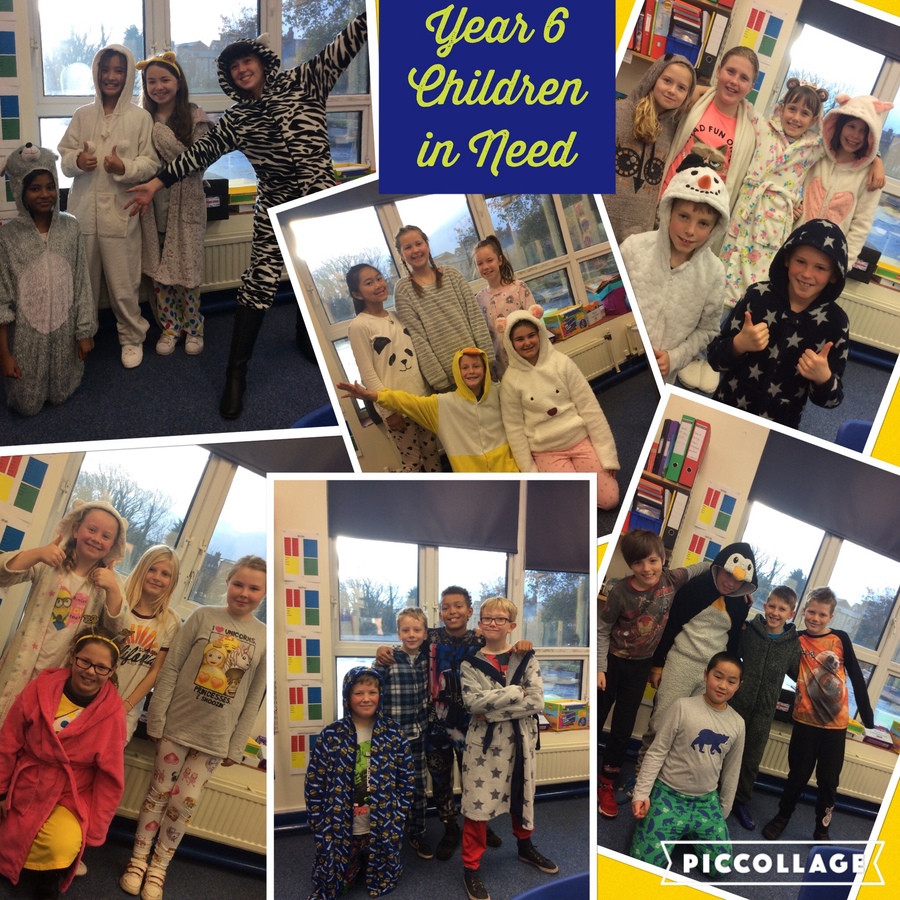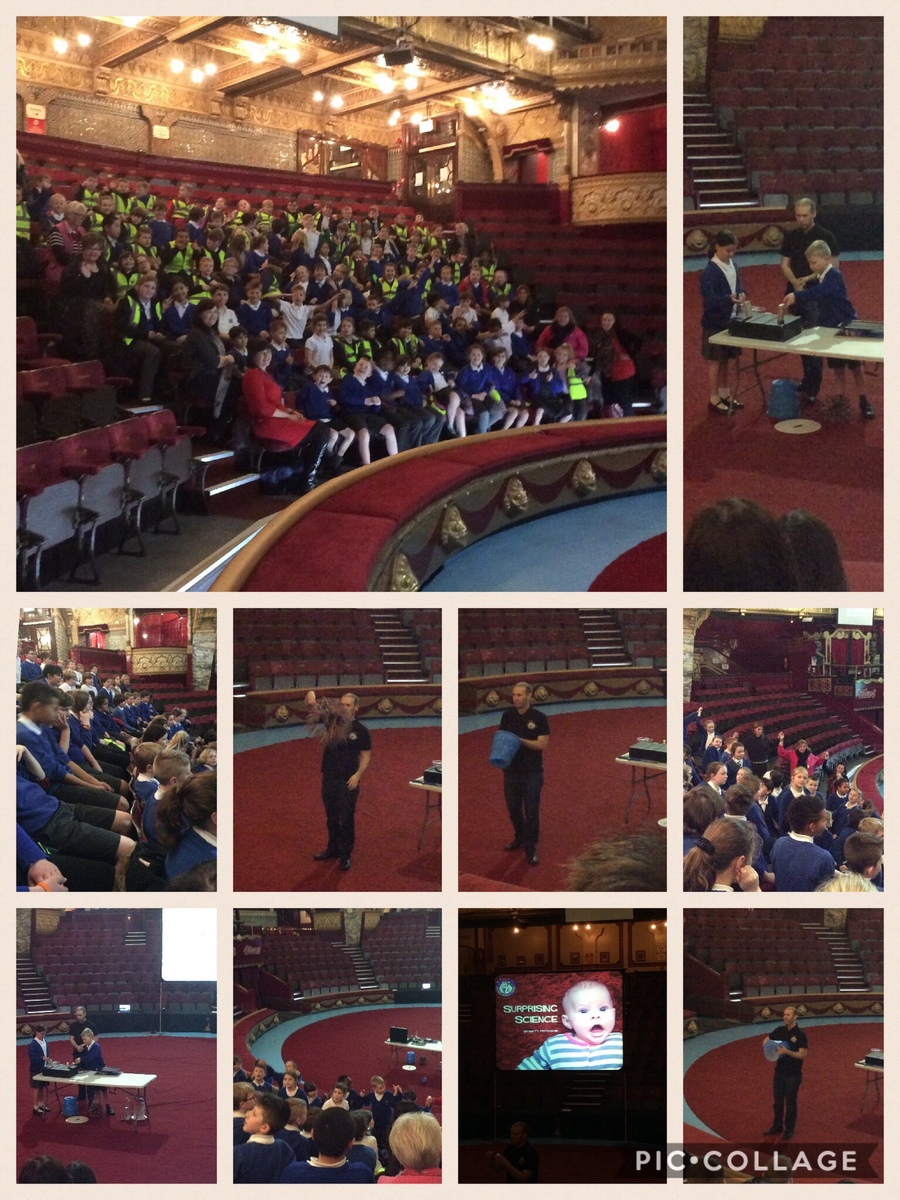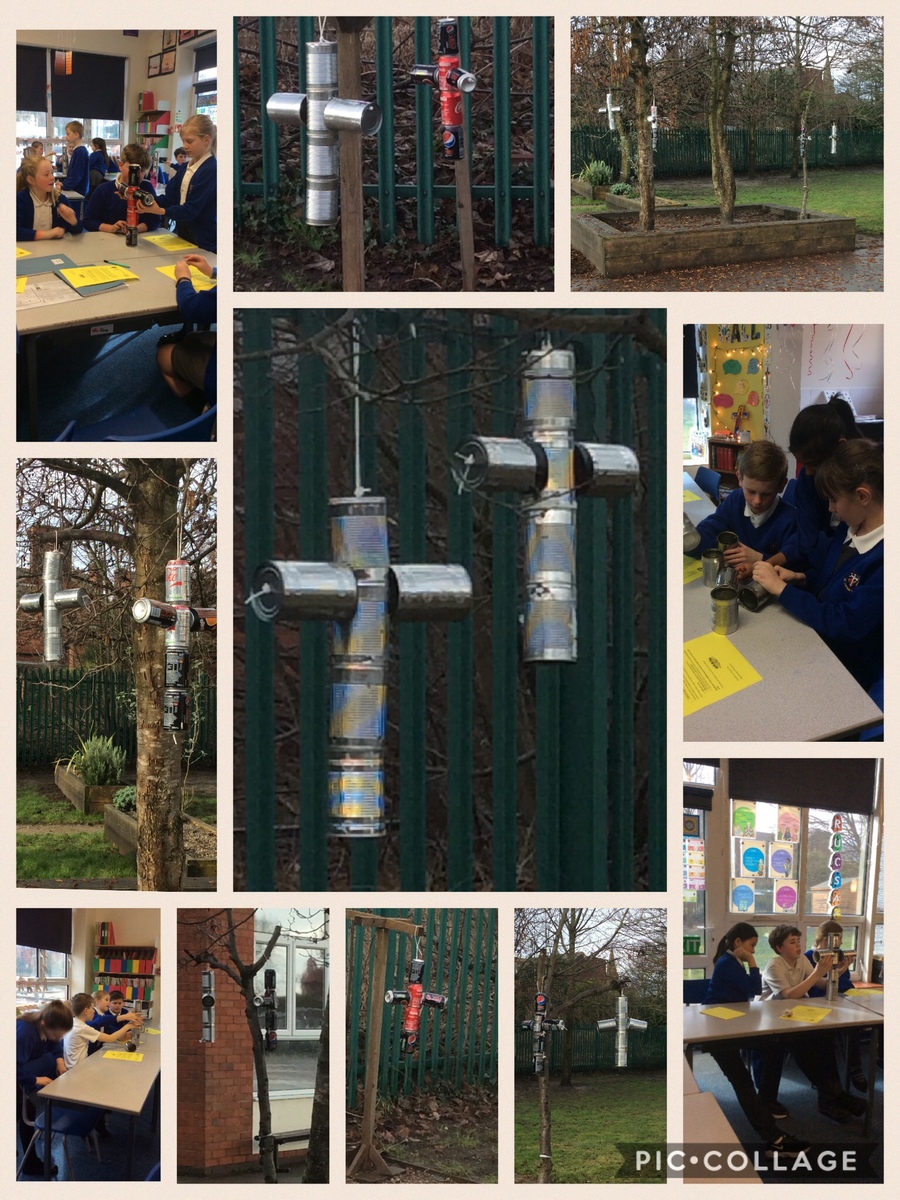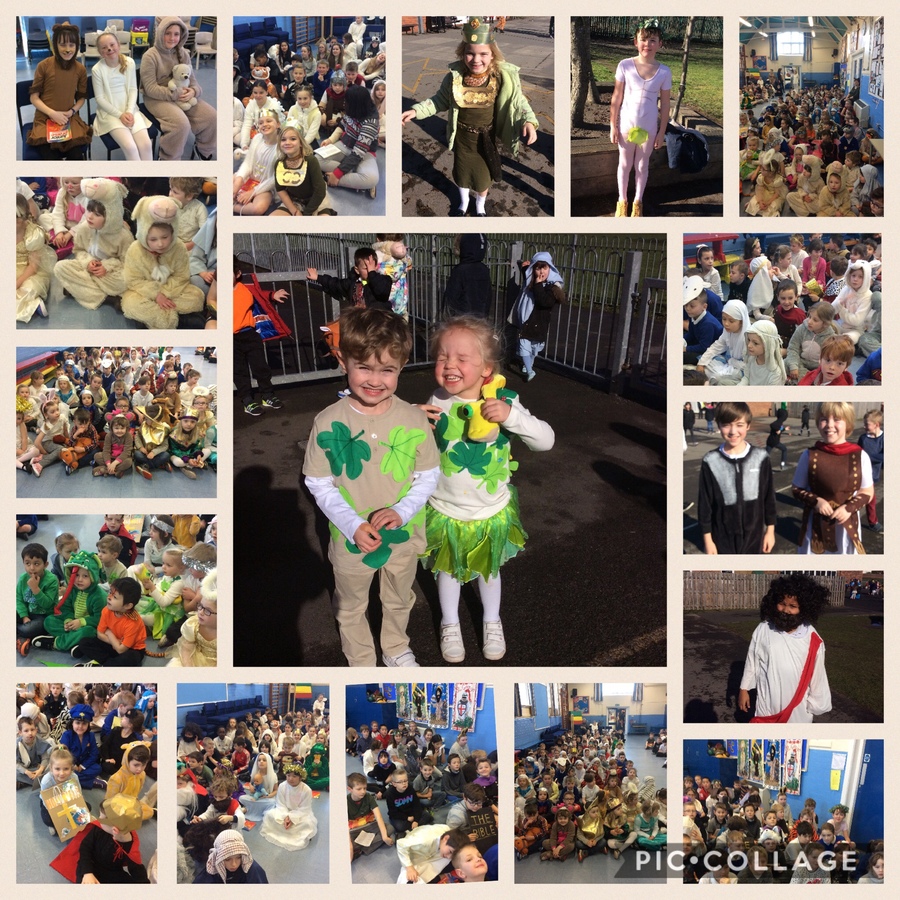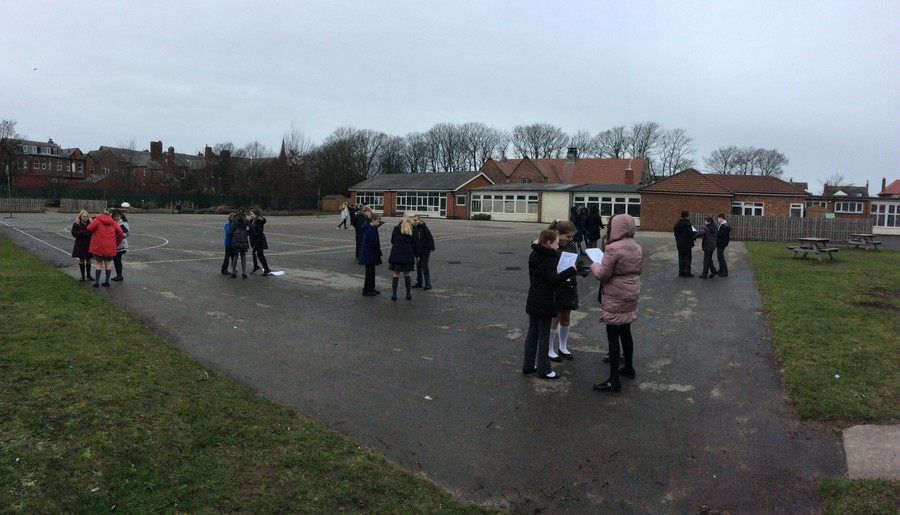 WOW... Not only did we have a visit from Pudsey today but we were lucky enough to have a lady from Heartbeat visit each class. Miss Meredith asked if year 6 could do a session on first aid. The video shows how we learnt how to put someone in the recovery position. We were told the rules of first aid. Using DRSABC we practised CPR with dummies.
Team captain applications

Athletics reply slips

Visit the guest book

Read a book on Bug Club

Practice your times tables