Homework
Homework will be set weekly with either an English or Maths focus. On top of this the children should learn their weekly spellings for a test on Friday. The expectation is that children read at least 3 times per week however children who go above and beyond this have the opportunity to earn more merits. I will also be allocating 5/6 Bug Club books per half term (1 per week in average half term) with the expectation these will be completed to supplement homework. I will also set sumdog challenges weekly and assessments once per half term. Thanks to those who have already completed this half terms assessment. We placed 1357th out of nearly 4000 schools in the sumdog national contest for October. There will be another next month....lets go for it guys.
Competitions
I have sent out the young writers competition this week. If children choose to enter just follow the instructions on the flyer and return the completed poem to school. I will send it off and the winners will be sent further instruction. Year 3 entered last year and the children have just received their books so please be patient.
Holiday homework.
This holidays I have set some Maths and English homework- see bags. They also have spellings, sumdog and bug club.
HOWEVER- don't coop yourself up this holiday. Get out, jump in puddles, roll down hills, get muddy knees and enjoy your holidays. :)
Topic work Autumn 1.
This half term our topic is A KINGDOM UNITED as part of this we will be studying Britain since 1940 as our History topic. As a link with DT we will be constructing Anderson shelters, much like the people did in their own back yards in 1940. These structures are to withstand our simulated German Blitz style bombing.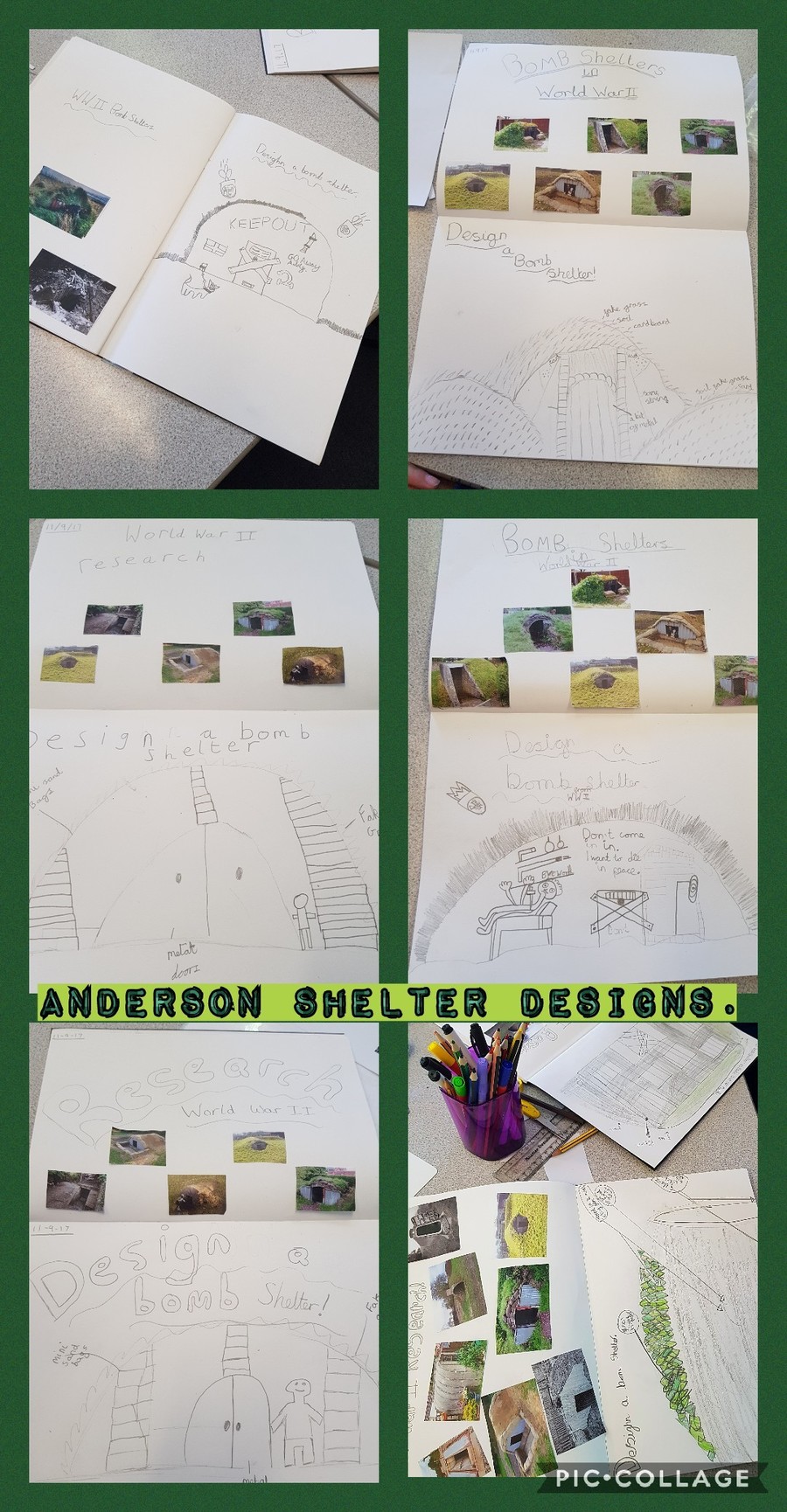 This afternoon (18th Sept) we had a visit from Bob (Mrs Greer's Dad) who came in to speak to us about what it was like to be a child during the Second World War. He told us all about what it was like during an air raid as well as rationing. We were amazed at how little they got to last them a week. He also brought with him some artifacts. Look at the pictures below.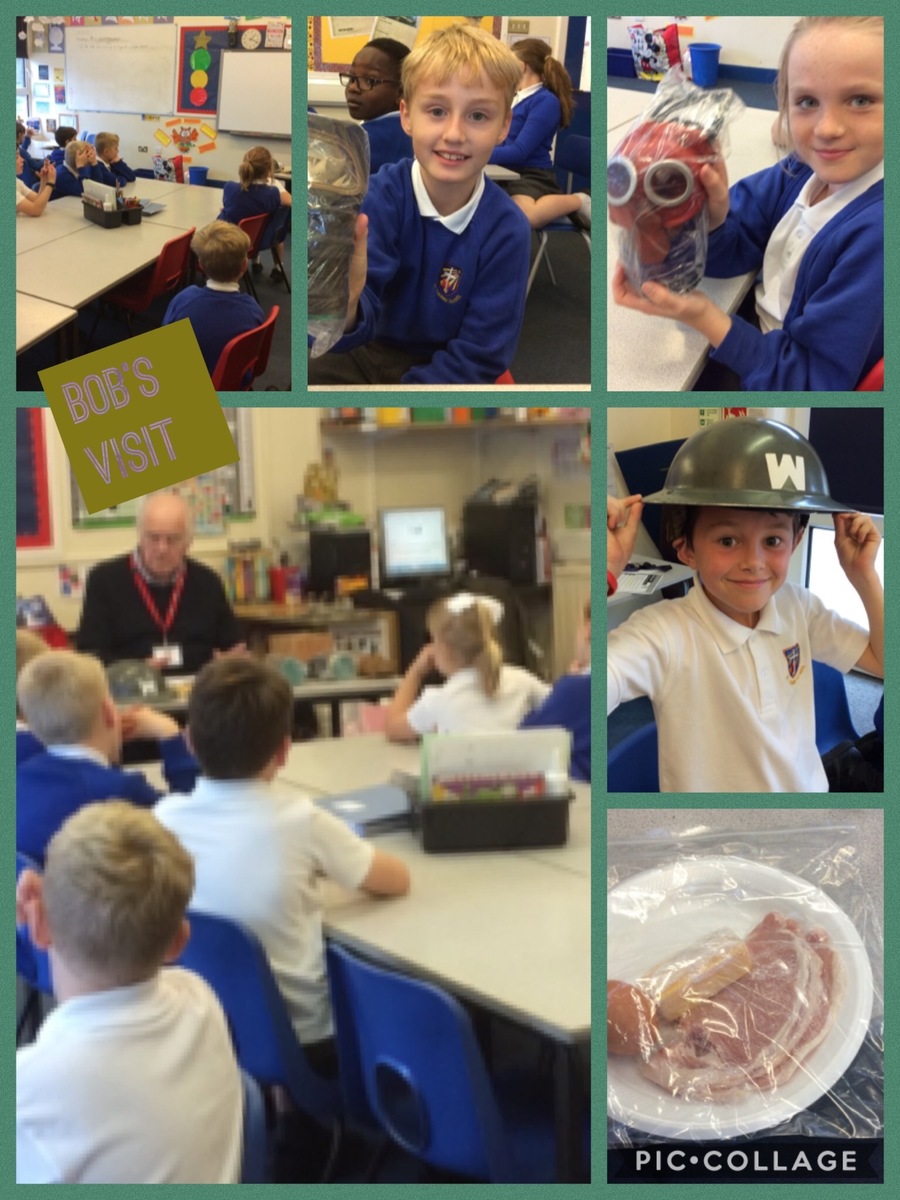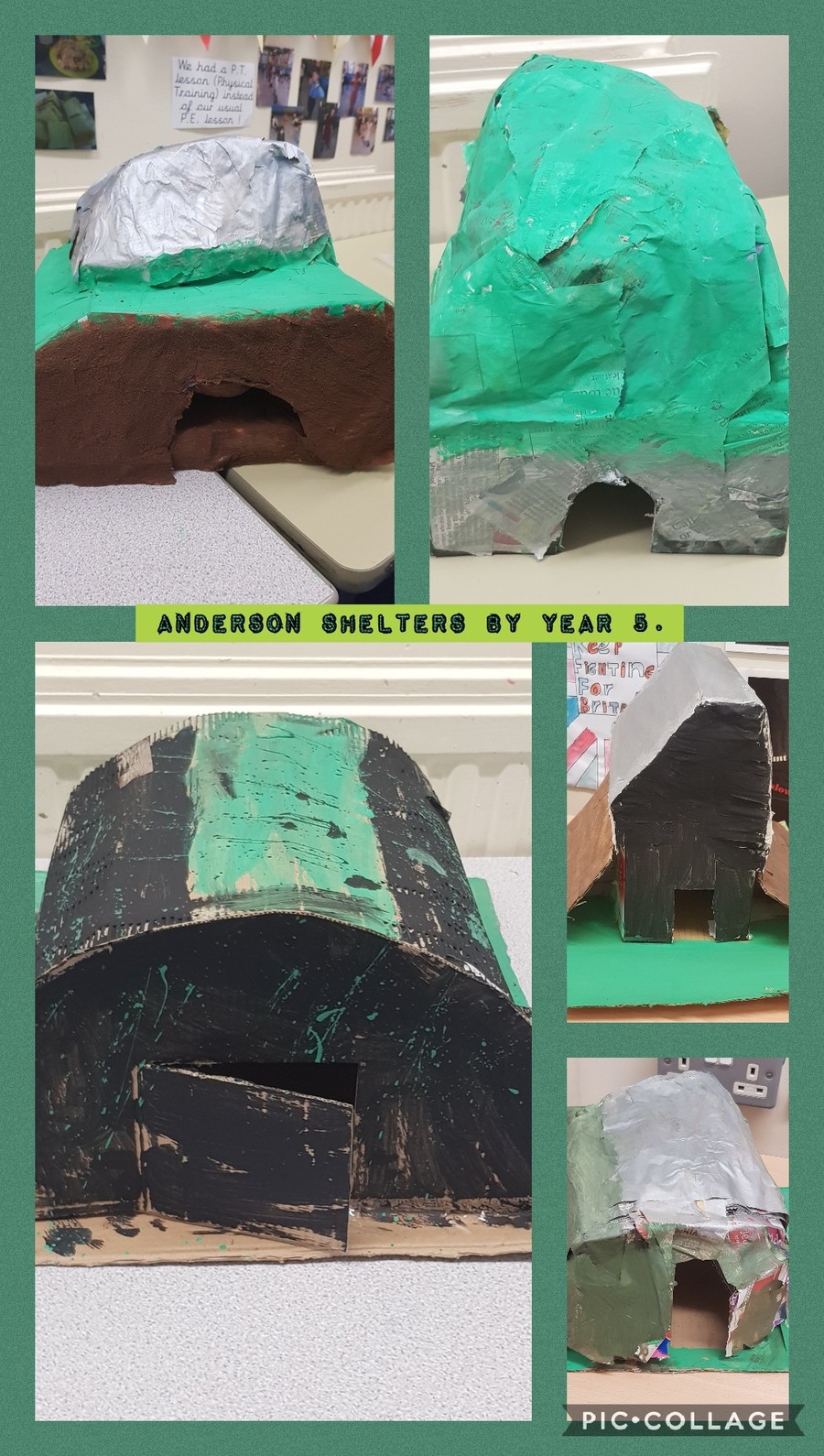 Autumn 2
A busy half term this half term with Christmas creeping up fast! Our topic is Food Glorious Food :) We will also be looking at Materials in Science , WE did a cool experiment this week and made Casein Plastic. We used milk and Vinegar! Yes you read that right!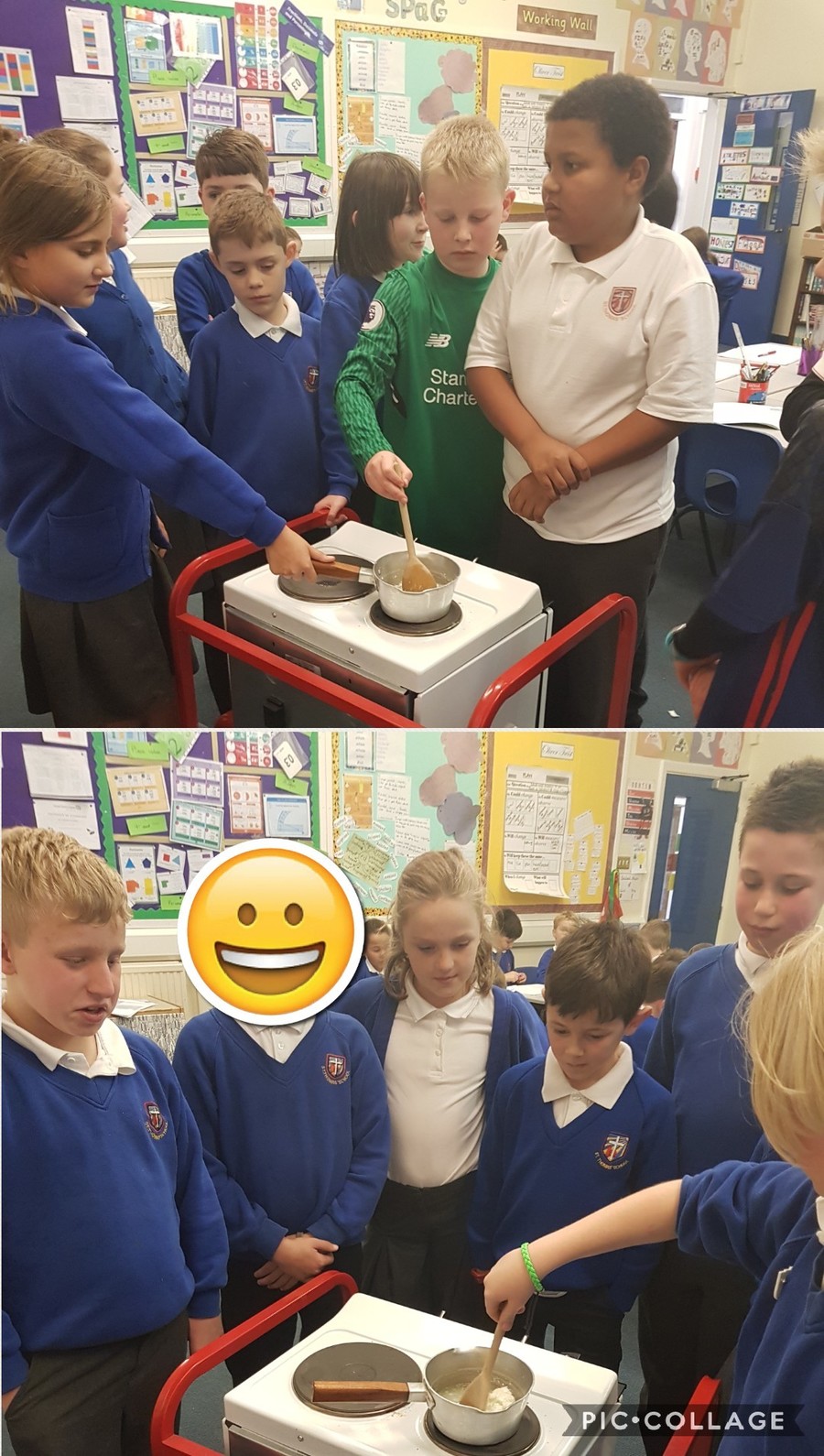 YEAR 5'S GOSPEL VALUE IS RESPECT!
WELCOME!
Thank you for visiting the Year 5 page. The proud teacher of this class is Miss Hindle who is assisted in the mornings by Mrs Greer and in the afternoons by Mrs Riley. On a Friday Mrs Stones will be in class in the morning teaching RE and PE as well as this Mrs Sayer will be doing Art and Mrs Shields will be doing ICT on a Thursday. As a team we are committed to working with you, the parents, to help your children reach their full potential. If you wish to speak to any of the team please make an appointment after school. In the meantime have a gander on this page to see what fun we have been having.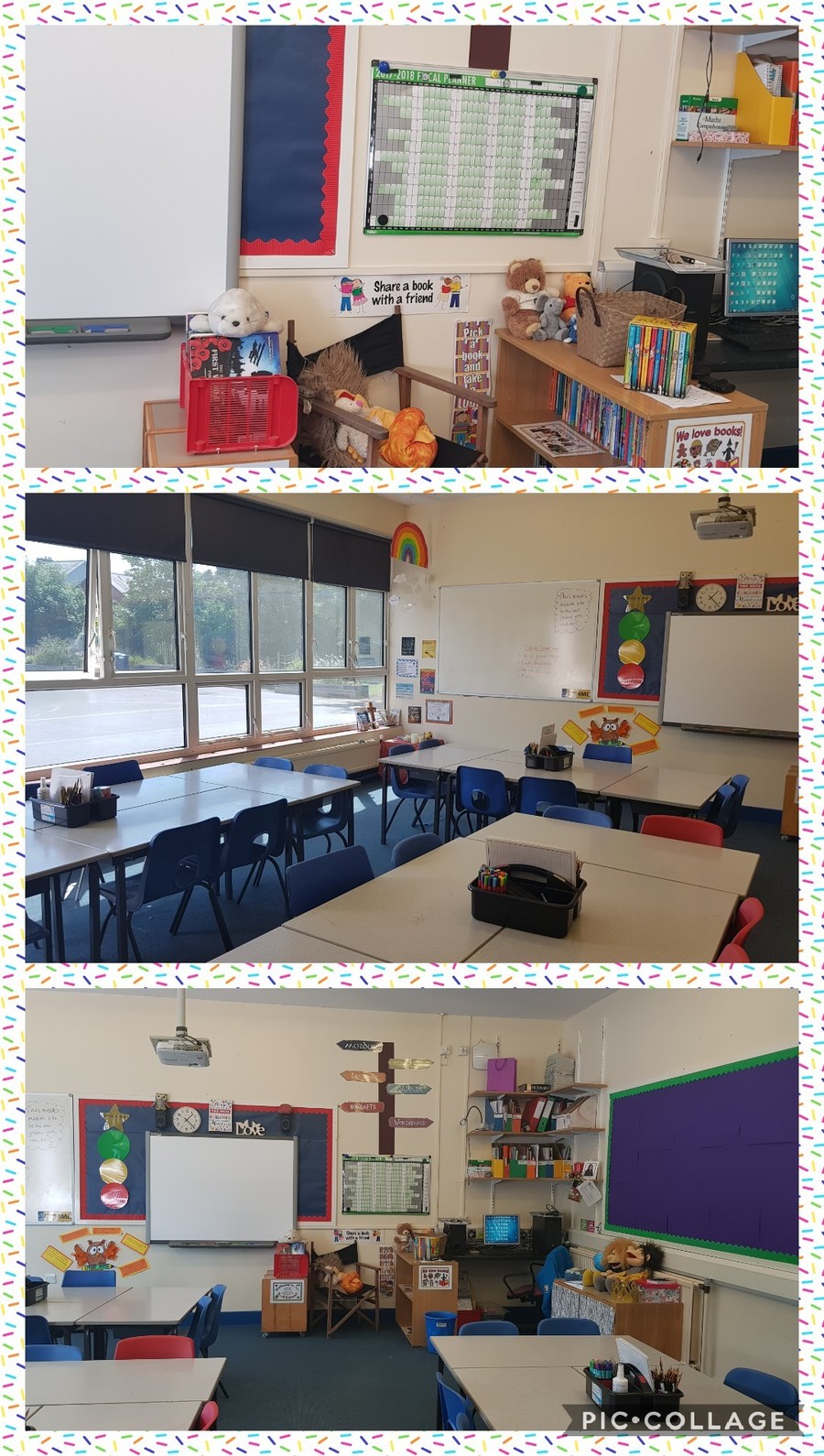 Some of our fantastic displays. :)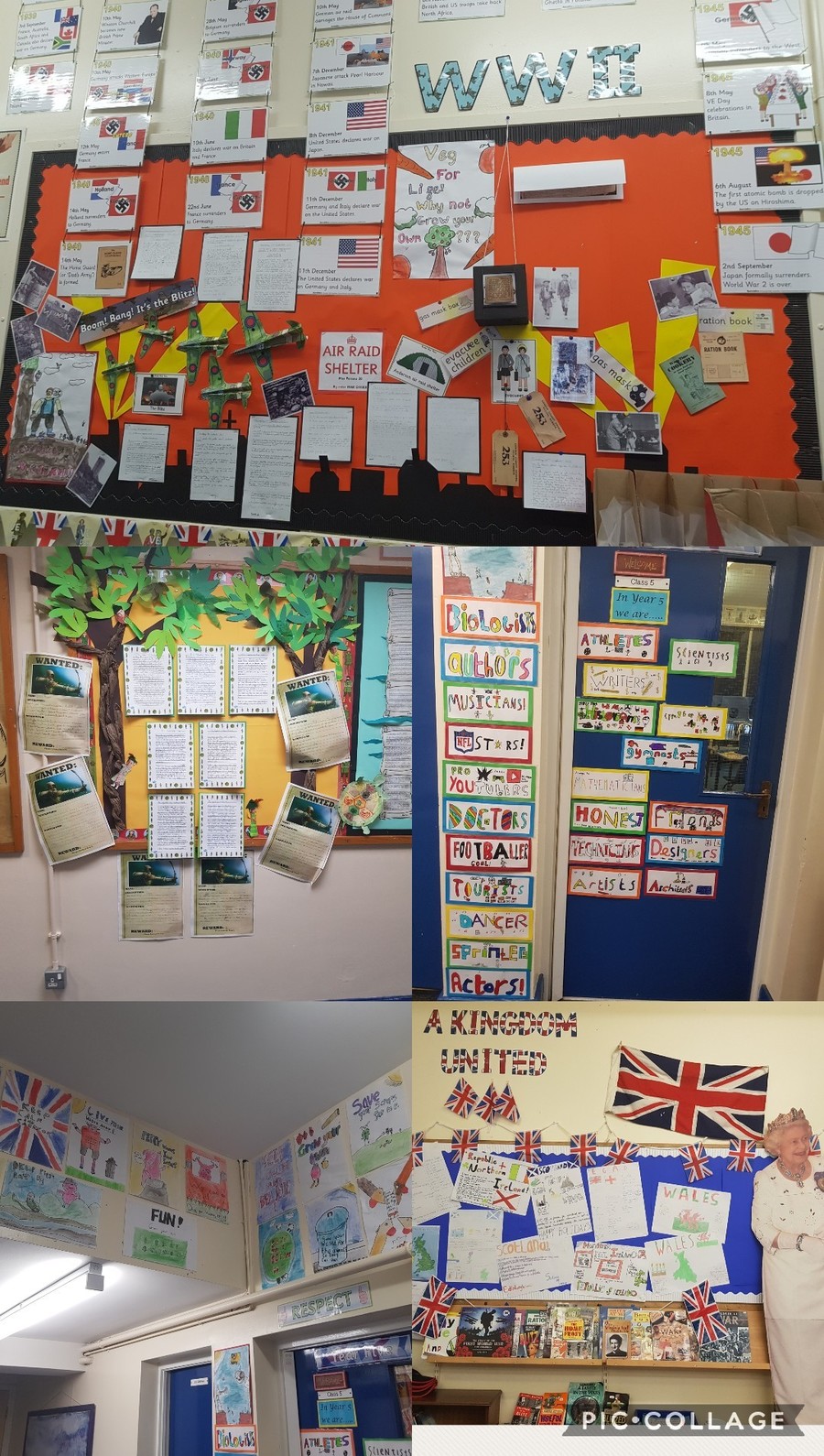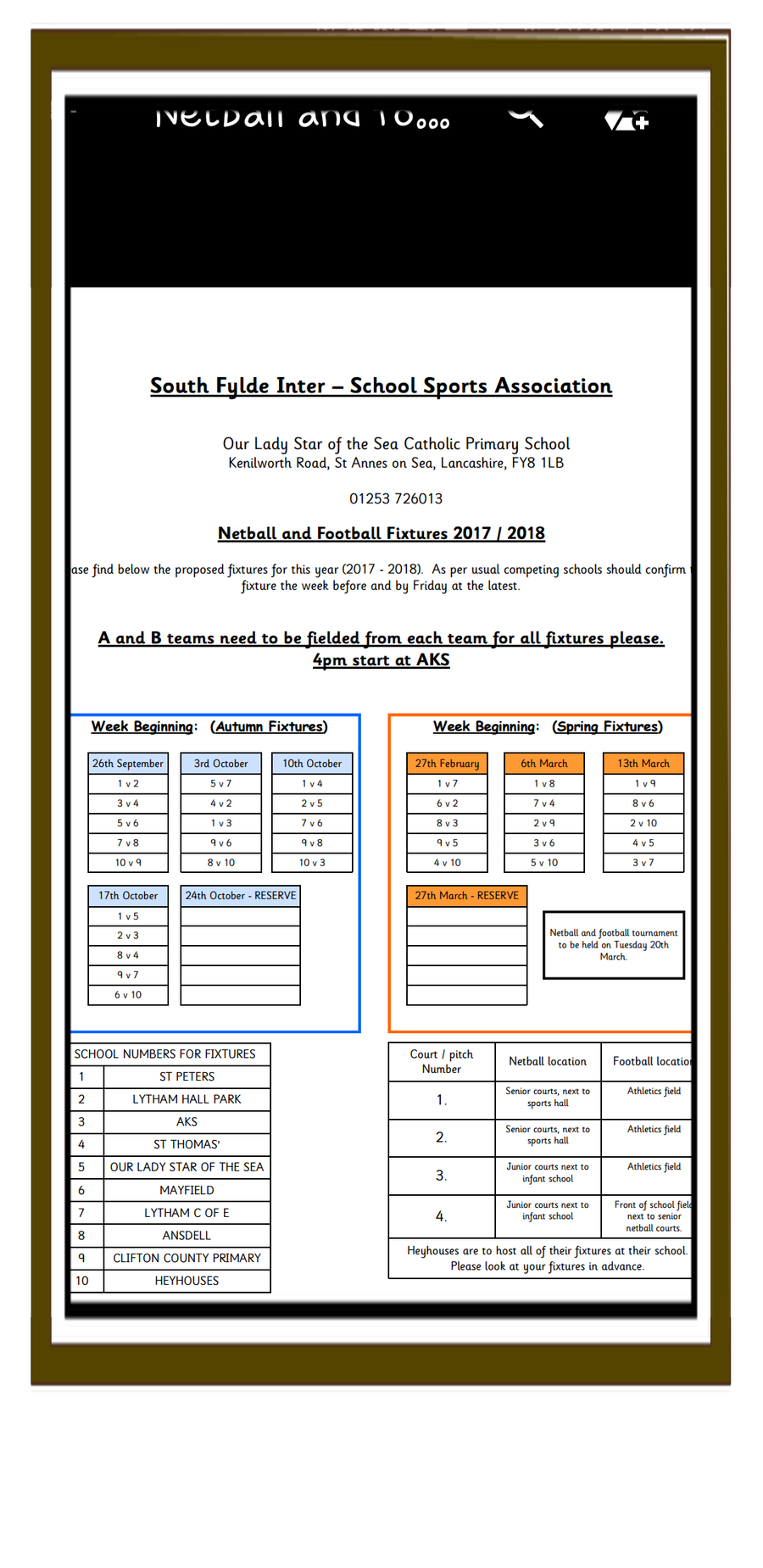 The Year 5 Eco-council members.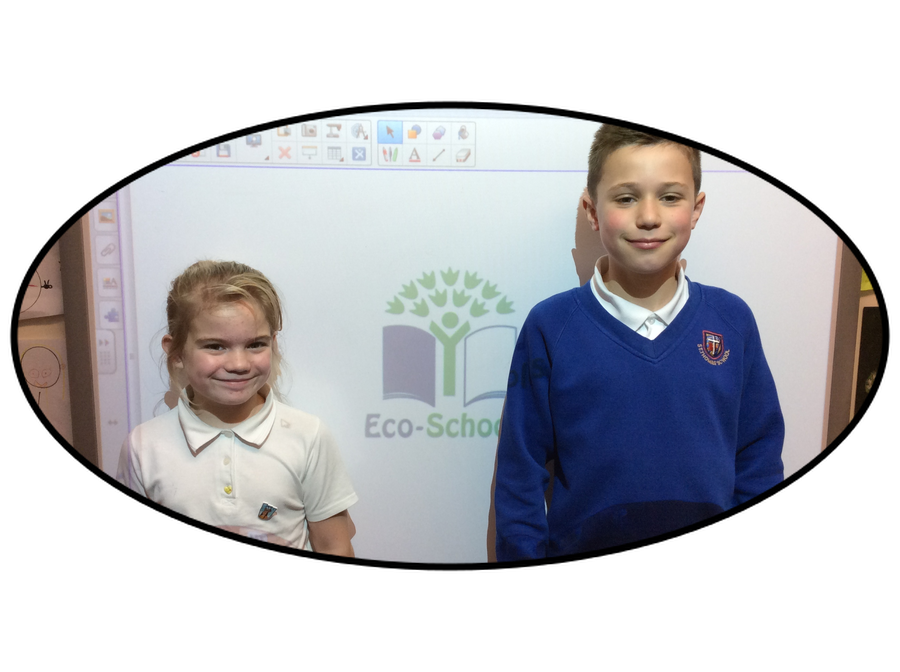 Year 5 student councillors.