Last week we planted some saplings around the school grounds, with some children from Year 1. We will look forward to seeing these grow into big, strong trees.
This week we went on a visit around St.Annes as part of our local area study in History and Geography. We saw lots of different buildings and learnt about the history of them and of our town. Amongst the places we visited were, Ashton Gardens, the old Palace Cinema, the bandstand (where we had a snack and a drink), several churches and the council offices. We all learned something new about our town and we even got a banana from the kind people at the Food Bank who had some extra!! We even got to look around the Masonic Hall!
This week in school was World Book Day. Everyone dressed up and had a great day. We had some historical characters, some animals and even some YouTubers!! It was good to see so many children taking part and showing us how important books are to them.
Year 3
Class Teacher - Mrs Dugdale
Teaching Assistant - Mrs Fox
Welcome to our page!
Welcome to the Year 3 section of the school website. Here you will be able to view examples of the children's work, see any photographs of trips and events in school as well as keep up to date with homework, spellings and any letters that are sent home.
This term in class we have been reading The Iron Man by Ted Hughes. The children have been enjoying this story and will be writing their own version of this story next week. In Art and Design they have been making their own Iron Man, which is on display outside our classroom..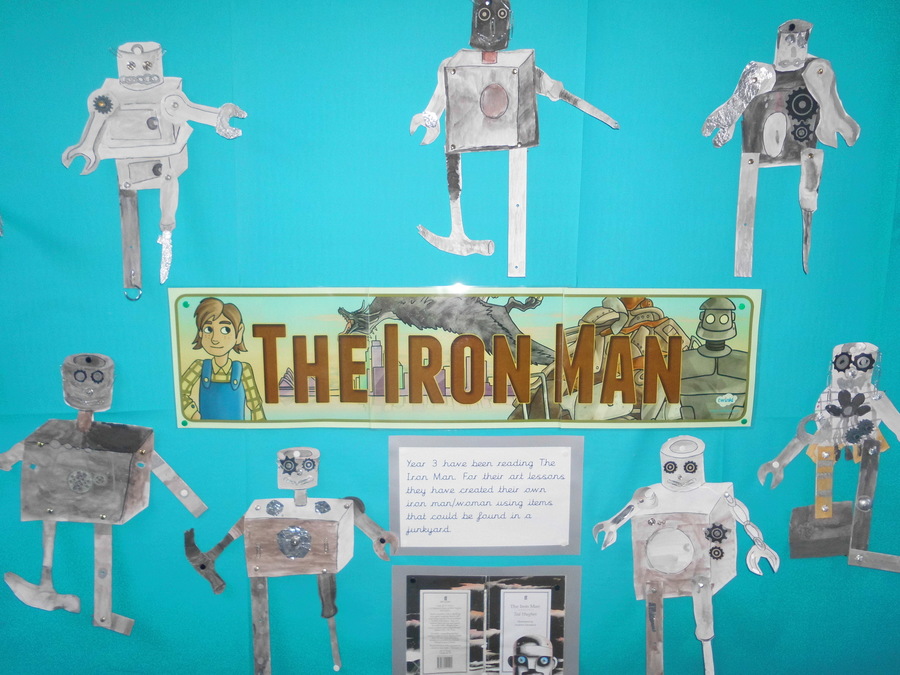 This Week in Maths we have been looking at fractions and learning to recognise, find and write fractions of a discrete set of objects.
We have been taking part in the Run a Mile scheme and every time we ran a lap of the playground we collect a cube. Some of us were quicker than others, but we all took part and ran so that we were out of breath!! Great exercise for us and helps get our brains ready to learn!
This week we have made our class Christmas decorations for the tree in the Hall. We have used a variety of skills, such as sewing and cutting to make our festive Pandas! Each class hung their decorations on the tree, look how lovely it looks with all the classes decorations on!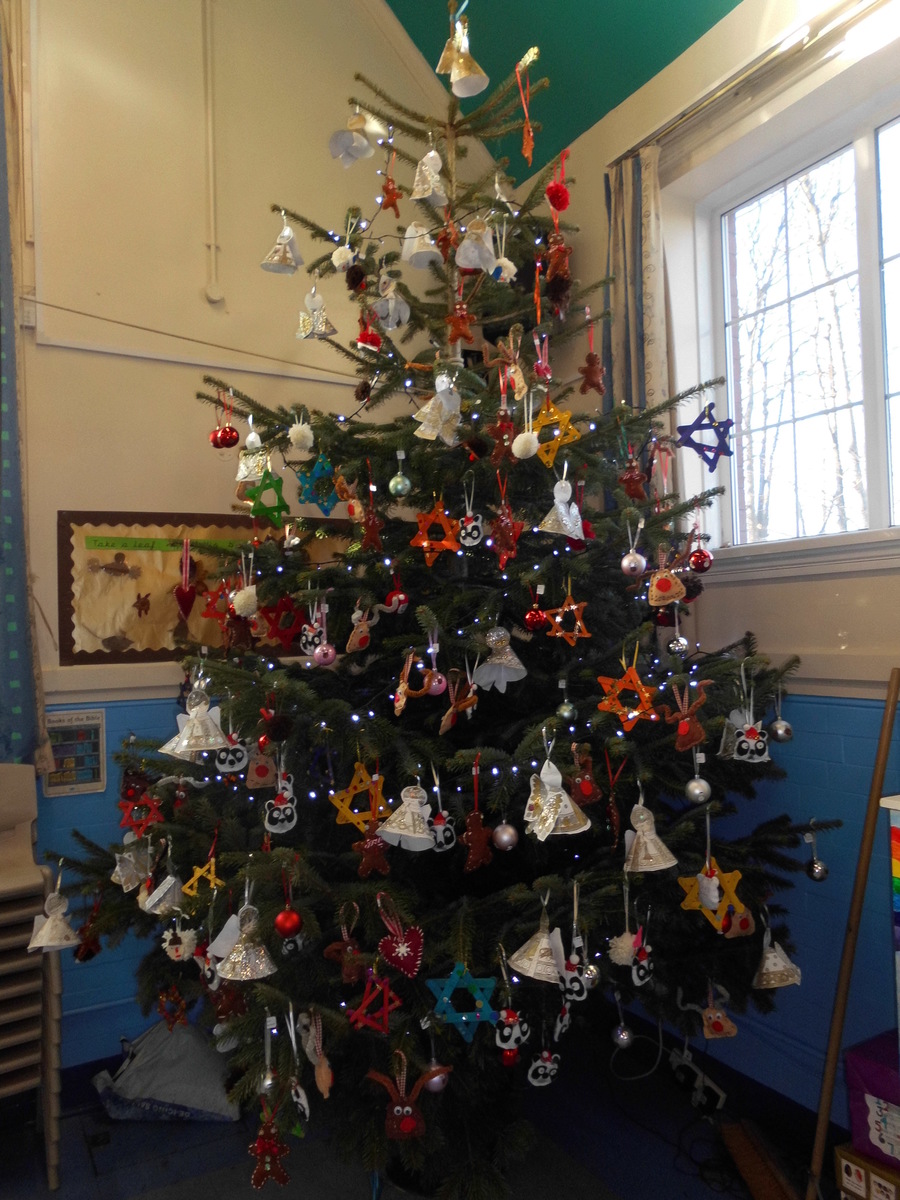 This week in English we have been looking at shape poetry and working towards writing our own poem. We worked in small groups to put together a shape poem that another poet had written.
This week in Maths we have been learning about 2D shapes and their properties. We have learnt the names of shapes and how to identify them by their properties. We have also been looking at perimeter and using different equipment to work out the perimeter of a shape.
Look at how fabulous our classroom is looking at the moment! We have a beautiful prayer area, a reading garden and a display on Bones to name a few!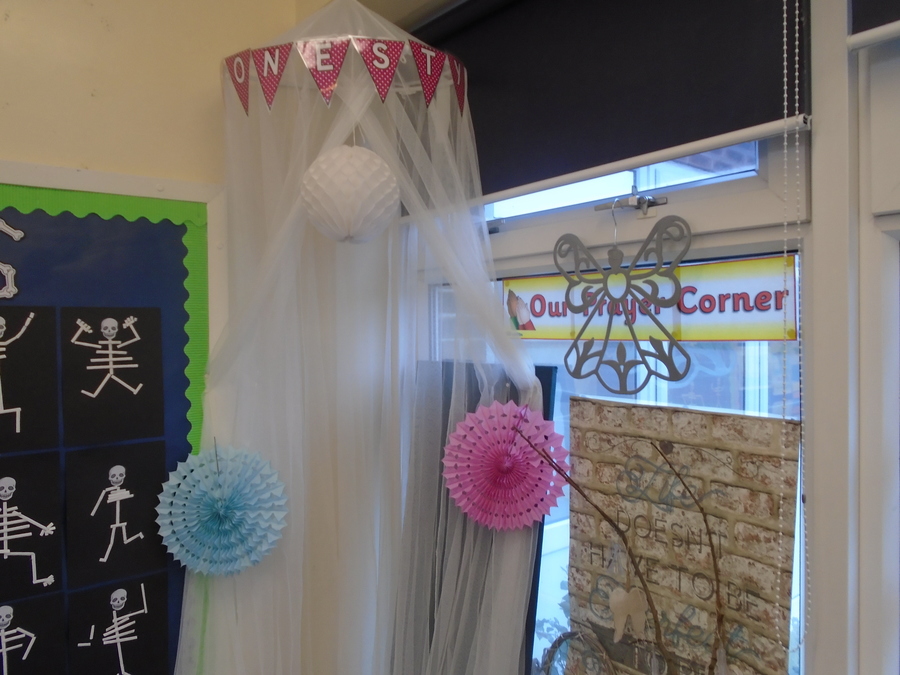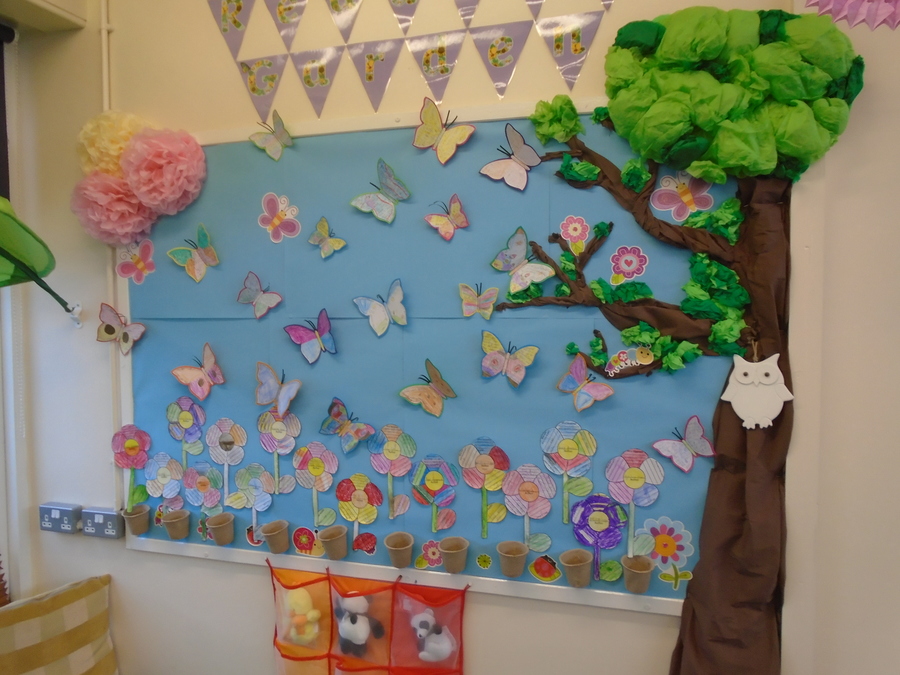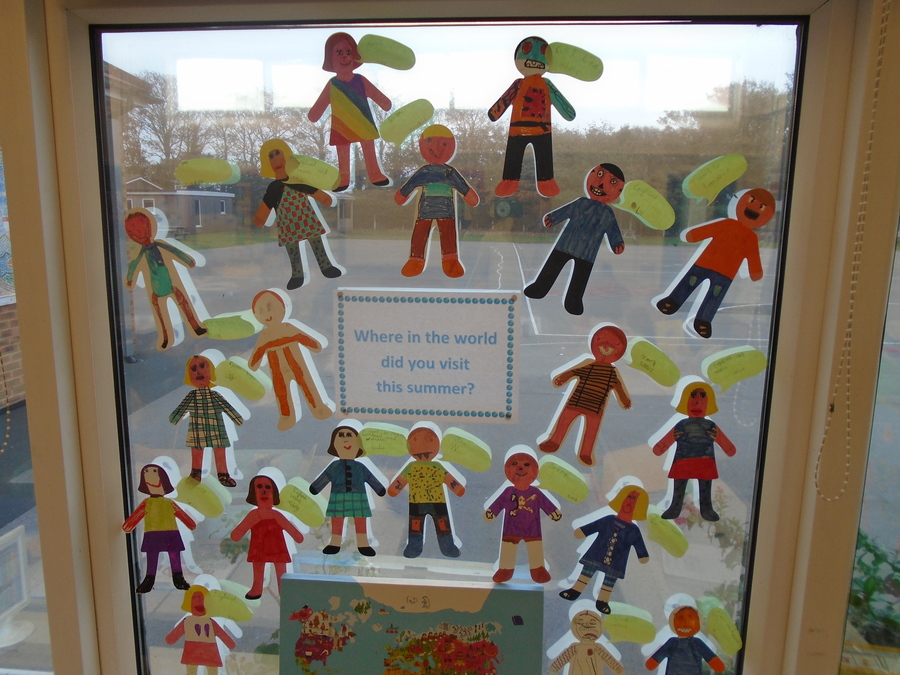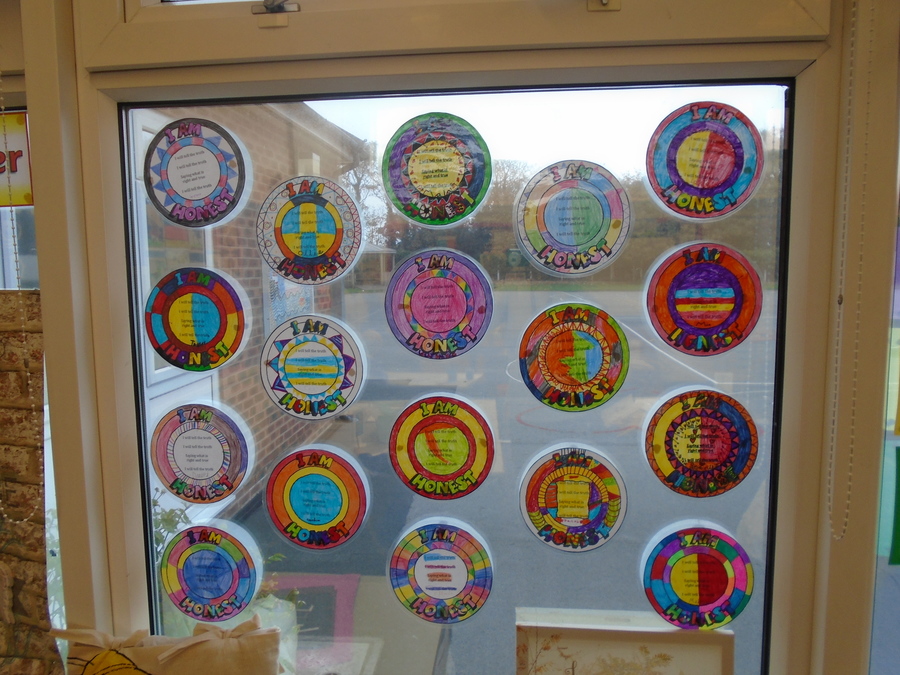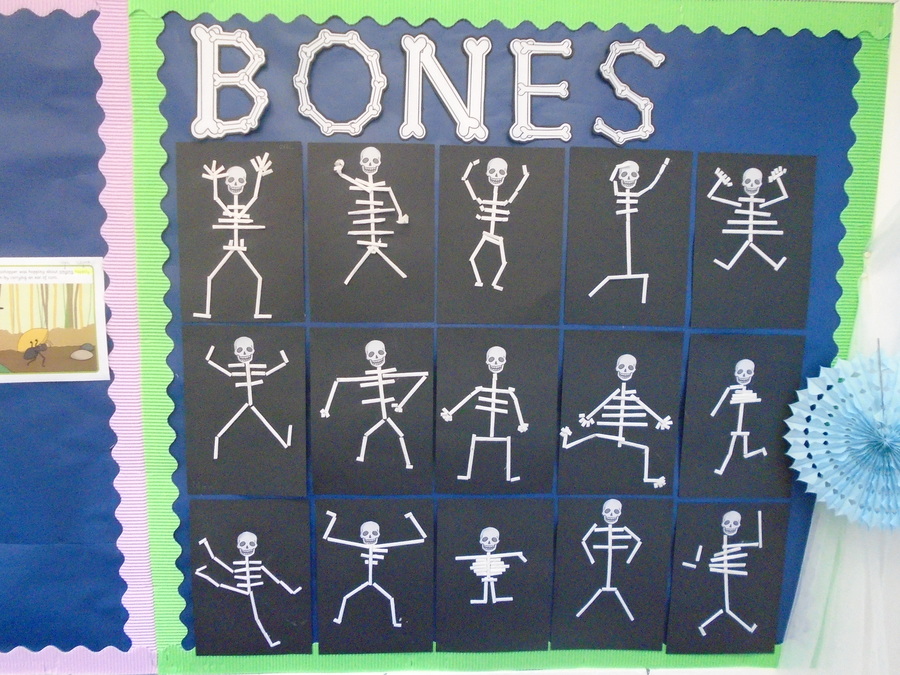 This week we have been looking at multiples of 4 and using this knowledge to apply it to work out a variety of maths problems. We made some of our own questions up, Ollie and Melody in particular wrote some good questions, well done! They won a raffle ticket for our draw!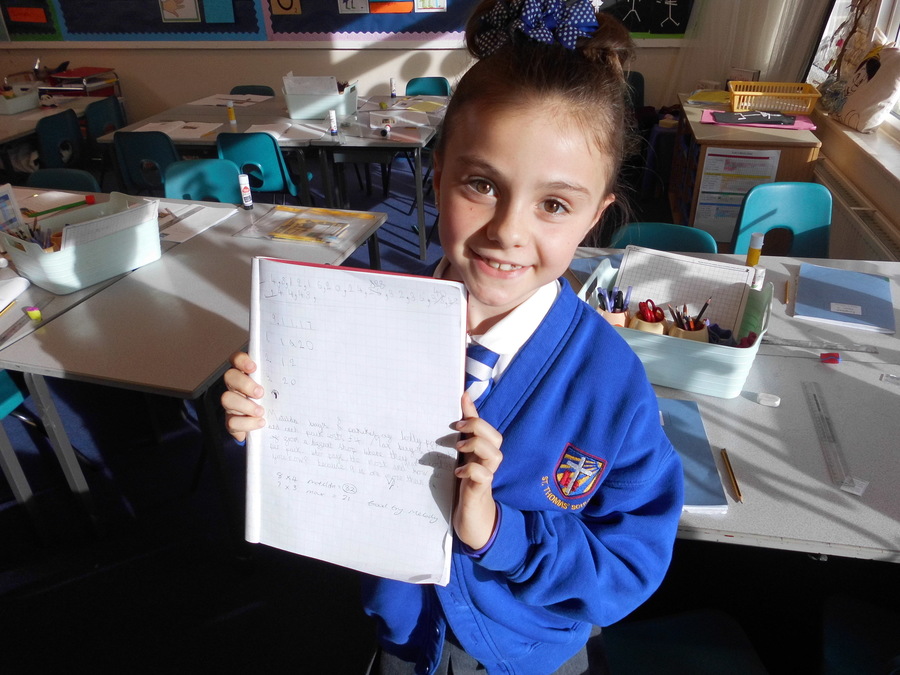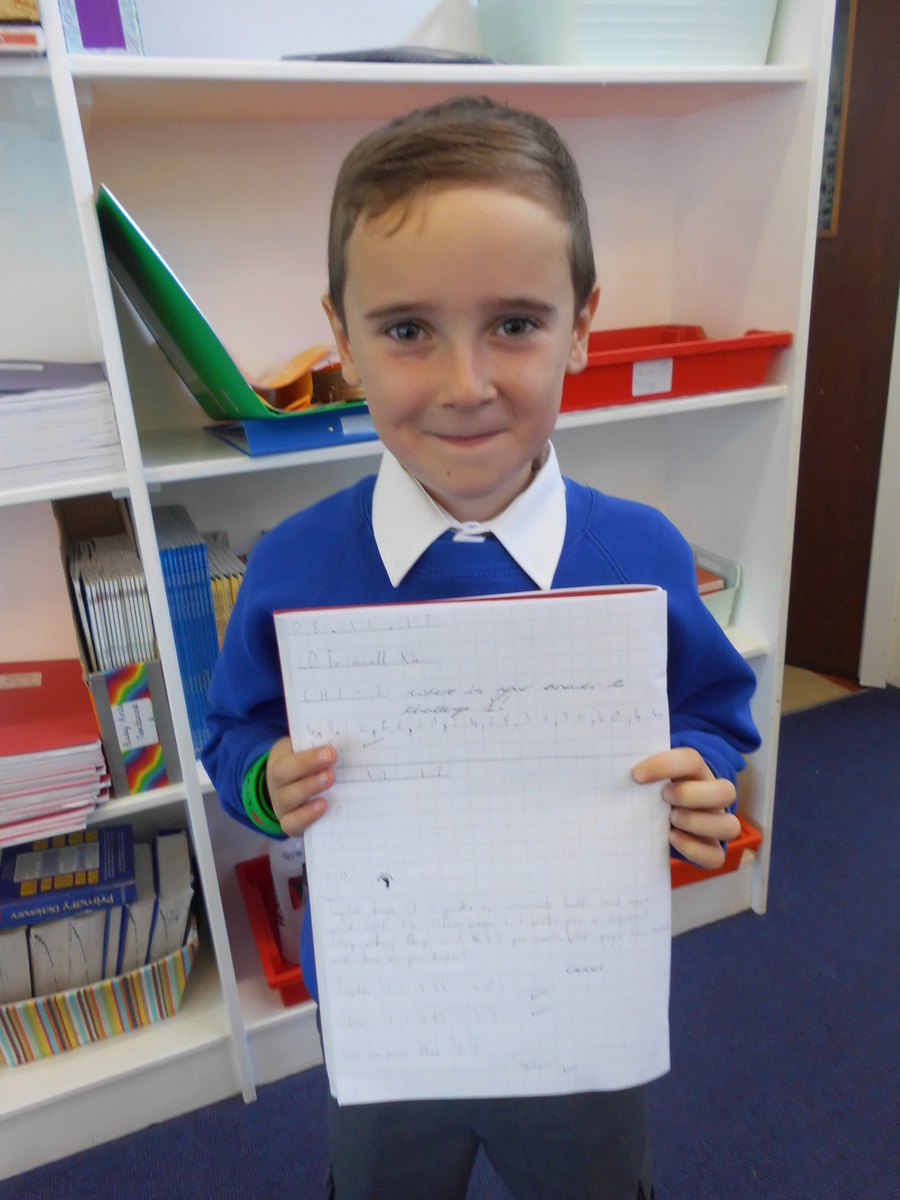 This week we have been looking at our new Topic, The StoneAge, and wondering what we would ask a Stoneage child if we could talk to them. We thought of lots of interesting questions we could ask, from where did you sleep to where did you go to the toilet?! Taylor had some fantastic questions and won a raffle ticket for our draw! Well done Taylor!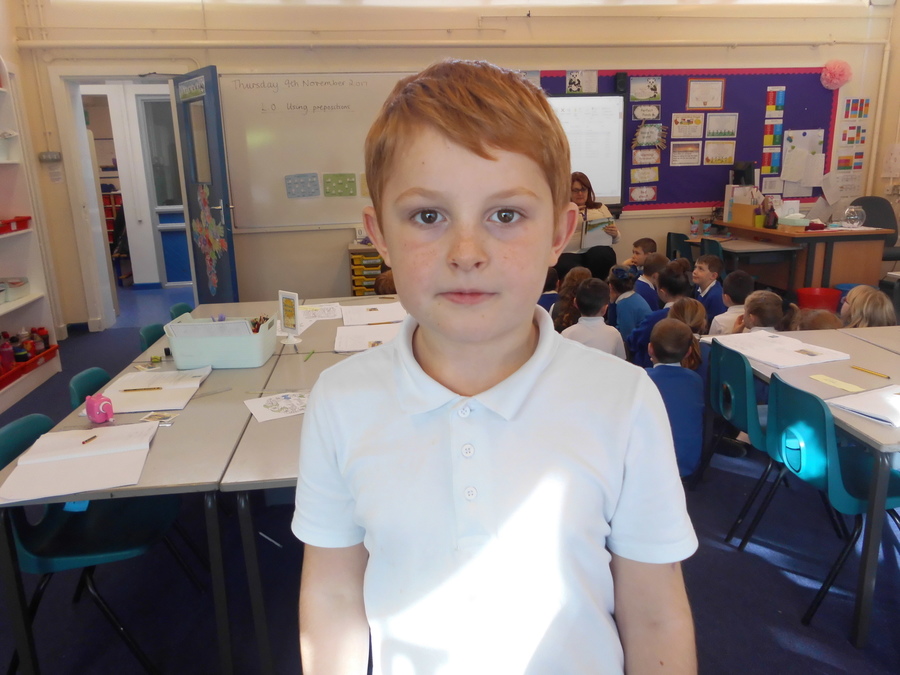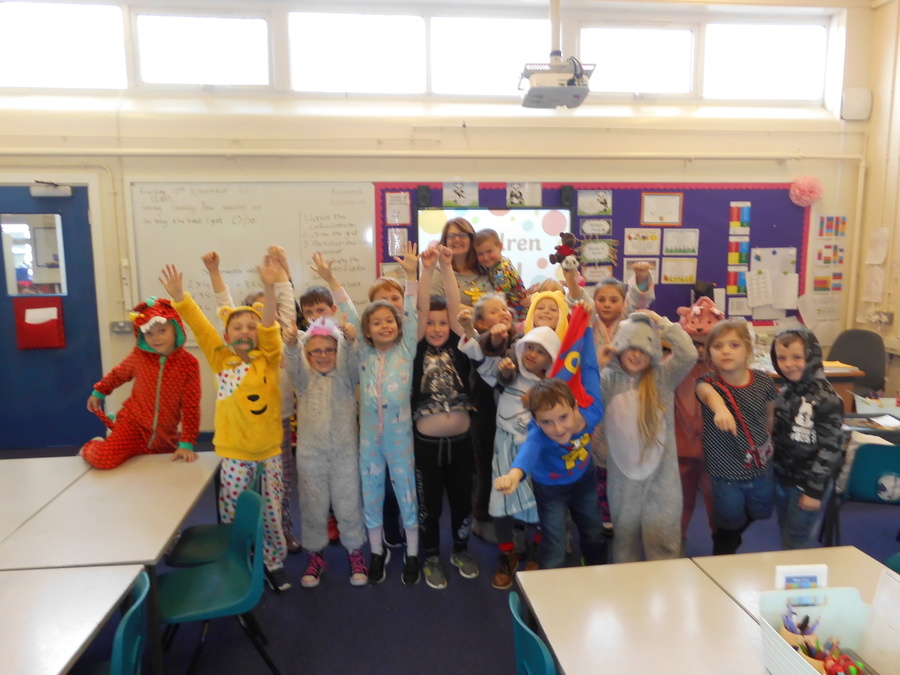 Last Friday was Children In Need day and Pudsey Bear came to see us. We all went a bit spotty!
This week we have been looking at division and using practical methods to work out our answers! We have also been doing lots of problem solving and using a variety of calculations to solve them. Sometimes we have worked with different partners to our usual table groups, which we have also enjoyed.