YEAR 1
Class teacher Mrs Greer
Teaching Assistant Mrs A
Welcome to Year One! We hope you will enjoy visiting our pages and seeing how we learn in Year One.
Year 1 Phonics Screening check meeting for parents.
Dear parents/carers,
I would like to invite you to a short meeting after school at 3.30pm on Monday 15th June. Letters have been given to children this week with further details. As you know, the Year 1 children take part in a Phonics screening test in mid June. This meeting will provide you with a helpful guide of how you can support your children, how the test will be run, and answer any questions you may have. There will also be a handout to be given out at the meeting.
One of the best ways to support the children in their phonics development is by listening to them read at home, completing spelling homework with them, and playing phonics based activities. We would like children to be reading at home at least 3 times a week, having their diaries signed accordingly, and bringing reading books EVERYDAY please. The children are thrilled when they win a book through the class book incentive, and it is proving a great success.
Please enter via the classroom doors after all the children have gone on Monday 15th, I will look forward to seeing you there.
Many thanks,
Mrs Greer
On Friday we studied some work by the artist Seurat, and well known artist Monet. We are using the technique of 'Pointillism' to recreate some of these artist's most popular pieces. To begin with we used cotton buds to paint our names in the style of Seurat, this uses dots to give the impression of a complete image.
Next week we will look at painting landscapes, watch this space!
Watch our new born butterflies...
Dear children,
I am very happy to announce that ALL of our caterpillars have hatched into beautiful butterflies! They emerged on Easter Sunday, and I will be letting them go in a couple of days once they have got stronger. So far they have enjoyed the sugar water (nectar), and some freesias and daffodils. We have also left them some melon, oranges, and mango to enjoy. I will post the video of Jack and I letting them go soon...
Today we visited church to 'Experience Easter'. We went in groups around the church walking through the Easter story. Thank you to Father Chris and all the members of the church who enabled this to happen, we really enjoyed it.
Forest Schools in Year One!
This week we had 2 amazing days outdoors, working with Mrs Mason, and then doing some gardening.
The children had a wonderful time, and learned lots of brilliant things. We made 'Tree cookies', 'Tree guardians', played in the mud kitchen, used a bow saw, made dens, and even climbed trees!
The highlight for many of us (including the adults, was making toasted marshmallows by the camp fire Mrs Mason had made. Then we made 'shmores' with the marshmallows! Yummy!
We also made our outside area look fabulous by weeding, planting new plants, and watering them all. Thank you to all parents who donated plants and flowers, they look lovely. We are hoping to get a herb garden growing next so watch this space! Here are some photos of our time in the forest!
Old toys - Maia brought in some dolls that her relatives used to play with - we looked at differences between now and then. Can you spot what we found was different? Thank you for sharing these with us Maia!
History of old toys and new.
In our topic this half term we are searching back in time looking at old and new toys, and how they have changed. Here are some photographs of things we have been learning about.
Please return the Forest Schools letter sent out on Friday as soon as possible. If you need a spare letter, please ask the office or Mrs Greer. Also, if you have any spare plants or flowers for our garden please let us know. Thank you!
Waste Week 2017 in Year One.
Last week we made a fish using CD's. The fish is a symbol in Christianity, and also a character in the story 'Rainbow Fish' which is all about friendship. 'Friendship' is our Year One Gospel Value.
Thank you to everyone for collecting the CD's for us, the fish will soon take up residence in our school playground where we hope the sunlight will catch all the rainbow colours of the CD surface!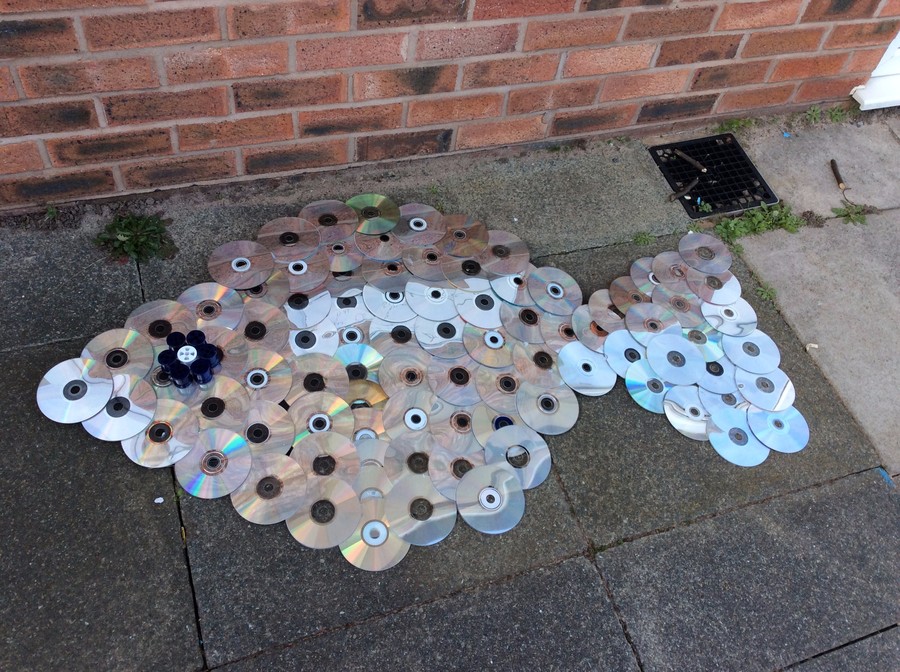 Art in Year 1
This week we have been learning about tints, hues, and shades. We used a pure colour, then made shades and tints using black and white paint. In another lesson we made a colour wheel, mixing primary colours to make secondary and tertiary colours.
This week it is World Faith Week. In Year 1 we are looking at Baptism and how children are welcomed into the world in different religions. We have had a look at Mrs Greer's son's Christening items and video. We have taken photographs of RE within our classroom area too.
Today we have been making fruit kebabs! We loved tasting all the flavours, and some of us even tried new fruits which we discovered we liked! We tasted bananas, kiwis, mangoes, strawberries, tangerines, apples and fresh pineapple. Yum, yum!
Flash Bang Science visit!
Today we had a visit from Flash Bang Science! We all wore our lab coats and became botanists for the afternoon. We enjoyed it very much.
PLANT TRAPS! BEWARE!
Spencer brought in a venus fly trap in to show us. We looked at a Bug Club book all about plant traps, and discovered that plants sometimes eat insects! Spencer explained that there are hairs inside the plant which make the trap shut and trap the insect inside! We also read that we need to feed a venus fly trap with rainwater not tap water. Thank you Spencer for bringing it in for our topic discussion!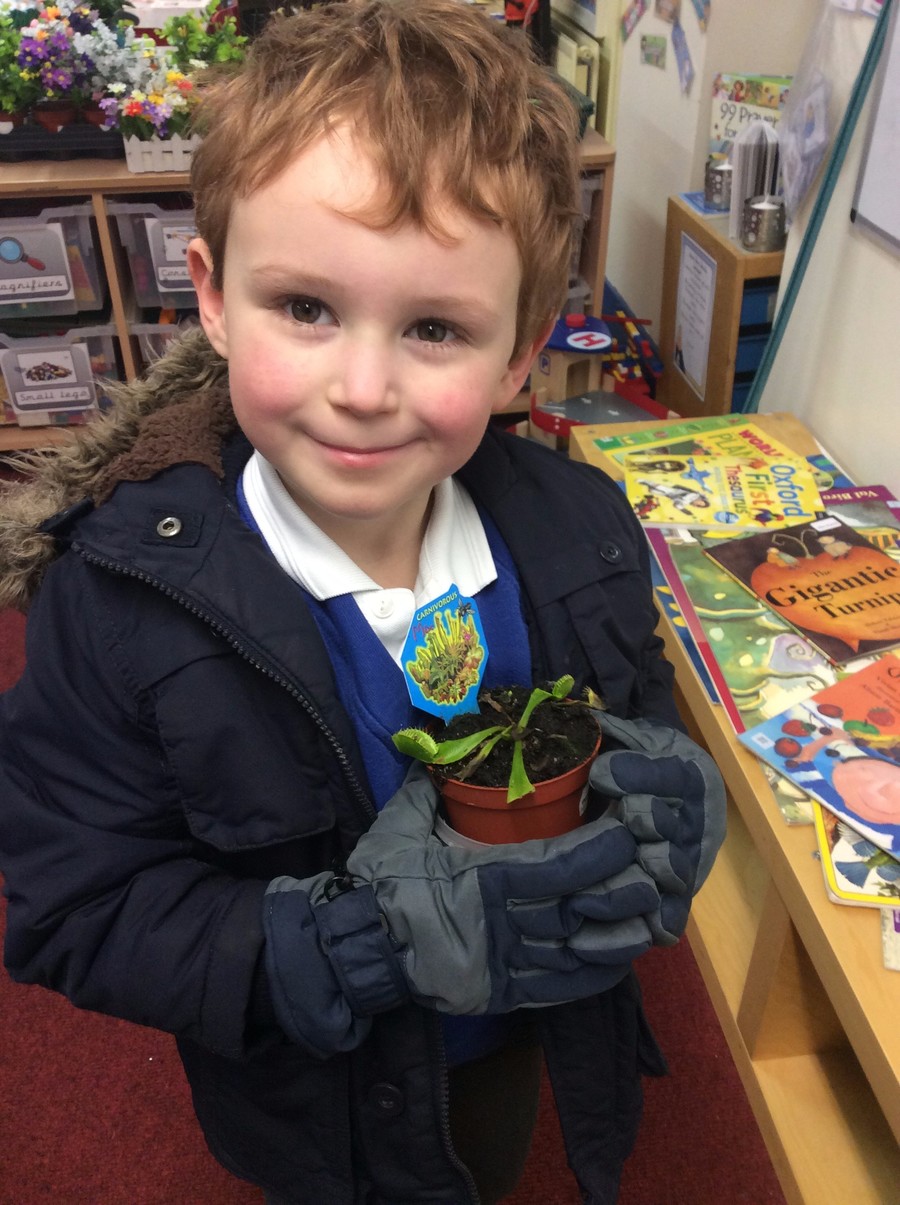 We love reading in Year 1!
Please can reading books be brought EVERY day to school, and library books each Monday. We will change reading books on a Monday and Thursday if diaries have been signed at home. Children may change their books at other times too before morning registration if they need to, and if diaries have been signed.
Our new reading incentive is very popular and children are enjoying earning raffle tickets for reading at home. Children earn a raffle ticket each time they read at home and bring books to school, then the tickets are put in the 'Golden Box'. Each week we pick a ticket from the box, and the winner chooses a book from Mrs Greer's collection, to keep! This week's winner chose 'The Dinosaur who pooped a planet!'
We appreciate your support in helping the children remember their books each day, and signing the diaries each time they read. Many thanks.
Today we have been learning about repeating patterns. We visited different stations set up in the classroom and tried a different activity in each one.
Maths is fun in Year 1!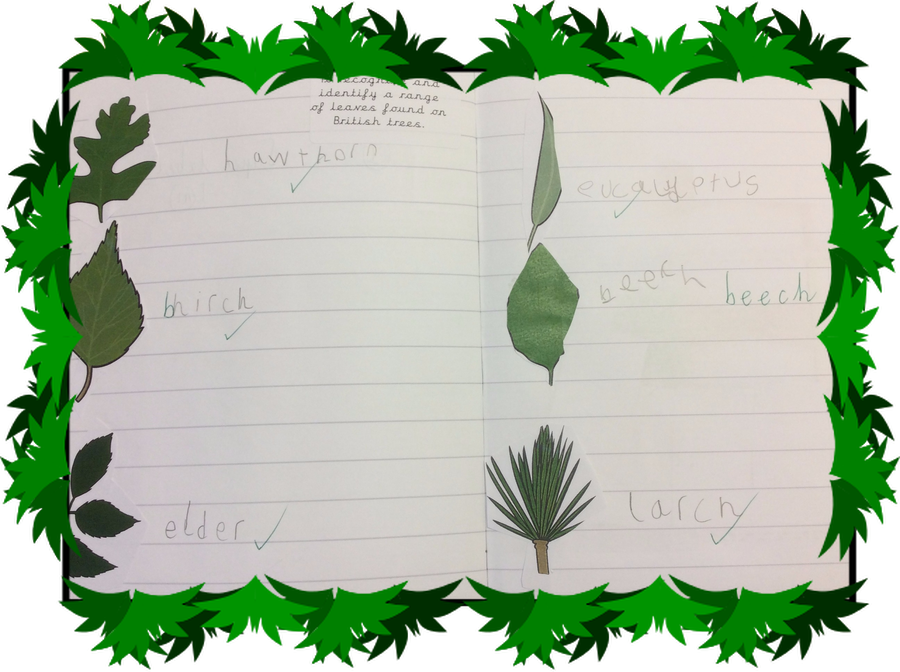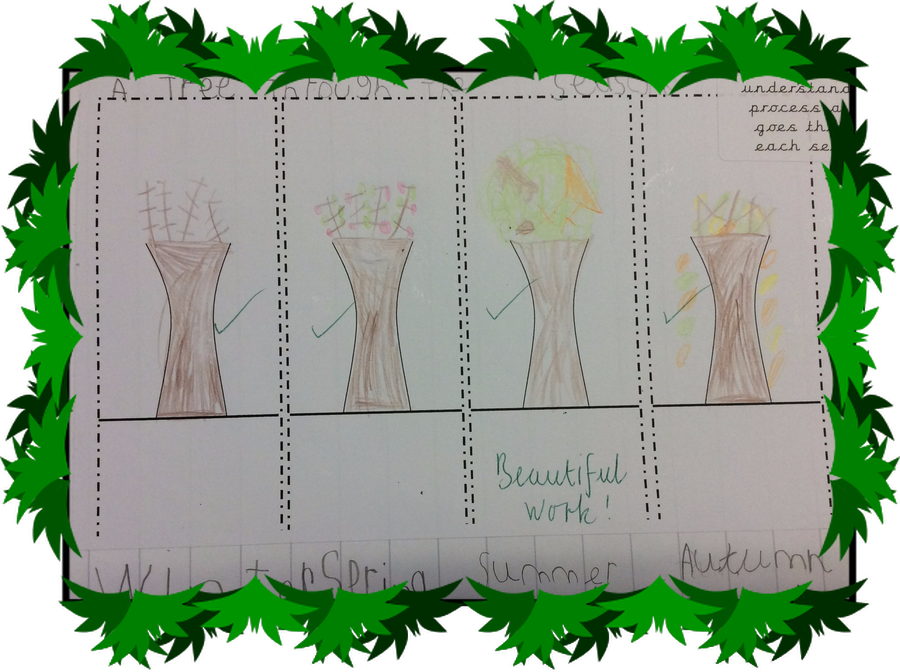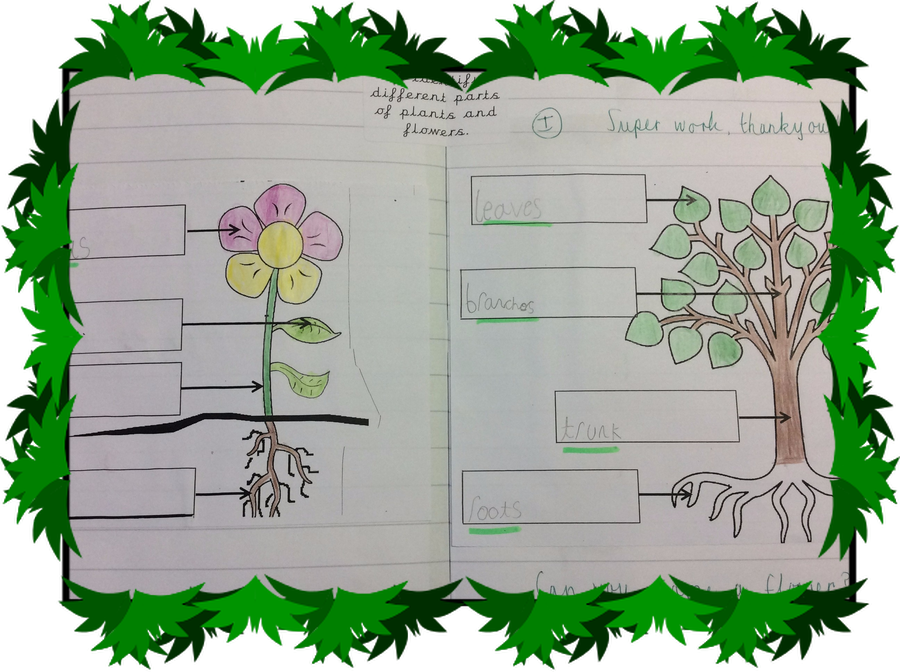 Happy New Year! Mrs A and I hope you all enjoyed a lovely festive break. It seems so long ago now! Coming up later... work we have done this first week!
Here are our Year 1 Christmas Stars!! They were brilliant in our Christmas performances, and are looking forward to taking part in the school Carol Service tomorrow. Thank you to everyone for their role in making sure 'It's a baby' was superb in every way!
Today we made a Christingle for church. We teamed up with Year 5 who helped us make the different elements and symbols the Christingle represents.
Yesterday we put our home made Christmas decorations on the school Christmas Tree, we hope you will enjoy seeing them at our Christmas performance next week, and maybe at the Christmas Fair later today! They look FABULOUS!!
Reading at home incentive scheme in Year One
From Monday we are introducing a new idea in Year 1 to encourage reading at home, and also to remember our reading bags every day. Children will be able to put a stamp against their name on a class chart if they have brought their reading books in and read at home. Each stamp will earn them a raffle ticket which will go into our 'Golden Box'. Every 2 weeks after Achievers Assembly, we will draw a raffle ticket out which will win a story book! Children can choose from a selection of books to enjoy, and it will be theirs to keep for ever! The children have been told about this and are very excited! Thank you for your continued support in listening to your child read at home, and signing their diary. Mrs Greer.
Monday is Library and reading book change day... Please ensure your child has their library book and their reading books in their bag for Monday so we can change them. Many children have moved up a level in our reading system recently which is partly due to the continued support from home, thank you!
Thank you to all my children and parents in Year 1 for a lovely Friendship afternoon, we hope you enjoyed it! It was lovely to see the children showing their parents/carers around the classroom, and sharing the activities. Some children even wanted to showcase their books which is super. You will be able to see a selection of books at parents evenings next week! Here are some of the things we did today. The Friendship Fairy will be delivering an envelope to each child on Monday...
Wow, what a fabulous week! Today we made Pudsey Bear biscuits, they were delicious!
On Tuesday we found we had a new visitor to our classroom! A dragon was found snoozing in our reading area! We don't know where he has come from or what he is doing here! All we know is that he has a sign on him saying 'Please look after me!' Today we had a class vote and chose a name for him, so he is now called 'Dippy the Dragon!'
Tomorrow we are writing questions to try and find out some more information about Dippy, then we can make him feel very welcome! We will keep you updated on what Dippy gets up to!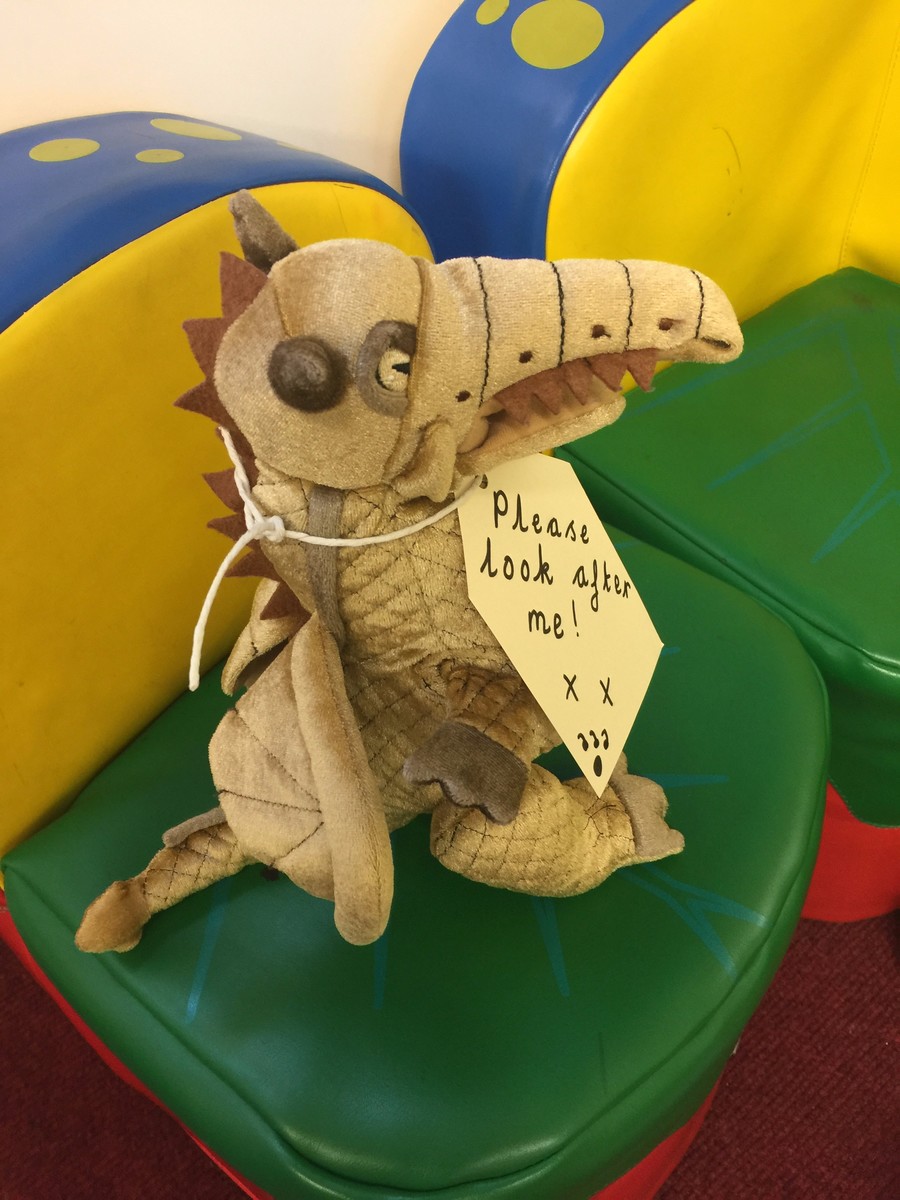 Our Pudding Lane Bakery is open for business!

Bug Club reading online
We will be holding a short meeting on Thursday 10th November at 3.30pm in school for any parents who would like more information on the school online reading system 'Bug Club'. Miss Meredith will be able to show you how Bug Club works, and answer any questions you may have.
Our class newsletter for half term.
Week ending 27th October.
Dear parents/carers,
It is the end of a first and very busy half term here in Year 1! The children are now settled into their daily routines and have had a fabulous flying start.
Bug Club – Many children are now reading online and enjoying earning merits in class for this. We are in the process of arranging a short meeting after half term for anyone who would like more details.
Homework – children are now in the routine of bringing in their spelling books each Thursday along with their red homework books. Please encourage children to hand these in themselves as we don't get chance to check each child's bag individually!
Phonics/Spellings – We assessed all the class individually recently and were really pleased to see so much improvement in reading and phonics skills! After half term some children may find they are moved into different groups for reading and spellings in order to ensure they are accessing the correct level. Spellings will be based on the children's phonics skills next half term, using the sounds they are learning in phonics. Children will spell using 2 sounds learned/practised each week.
Library/reading books – Please encourage children to bring their reading books DAILY. We will generally change reading books on a Monday/Thursday, but if a child has read their book and their diary has been signed, they may of course change it more regularly. Many thanks for signing diaries and supporting us with reading at home. In Year 1 we expect children to be reading a little each night as part of their homework.
Many thanks for your continued support throughout the half term. I am delighted to be able to teach in Year 1 until July and am looking forward to planning and teaching them many exciting things along their Year 1 journey! We will be posting some of our learning activities on the new school website soon, keep a look out!
Have a lovely half term break, Mrs Greer and Mrs A.
Our budding poets!
Here is the well known song and poem 'The animals went in two by two... with a little difference in italics! We first of all wrote rhyming words with each number - two, three, four etc. Then, we worked in small groups and wrote a sentence to rhyme with the number we were given. We considered how the sentence would fit in with the rhythm and repetition of the poem. I am very proud of the children for their independent skills and for having a go at poetry! We performed our version in Achievers Assembly too. Well done Year 1!
Year 1 Class poem
The animals went in two by two,
The elephant scared the kangaroo.
The animals went in three by three,
The cheetah wanted to eat a tree!
The animals went in by four by four,
The hippo jumped over the wooden door.
The animals went in five by five,
The buzzy bee went back to his hive.
The animals went in six by six,
The great big bear picked up some sticks.
The animals went in seven by seven,
The ducks swam all the way to Devon.
The animals went in eight by eight,
The giraffe ate some spaghetti off a plate.
The animals went in nine by nine,
The hedgehog married the porcupine!
The animals went in ten by ten,
The stripy tiger ate the hen!
Mo visits Year 1!
On Tuesday 25th October we had a visit from a vet who brought a tortoise in to show us. As we have been learning all about animals in our Topic work this half term, it was the perfect end to our topic. We prepared by writing down some questions to ask about tortoises, and also the work of a vet. It was fantastic to be able to touch the tortoise and find out so many interesting things! We learned that the tortoise here is called Mo because when he goes into his shell to hide, he looks as though he is doing the 'Mo' sign like Mo Farah, olympic hero! We also learned all about what tortoises eat and how they are looked after when they are poorly. Thank you to Katie, Charlotte and Mo for coming in to see us!