ECO CLUB
Thursday 11th January - We are working towards our silver Eco Club badge. To make a bigger impact on our school environment we are introducing Whole School Litter Picking. Duties will be taken up by: January - Year 4; February - Year 1; March - EYFS; April - Year 3 - May - Year 5; June - Year 2; and July - Year 6.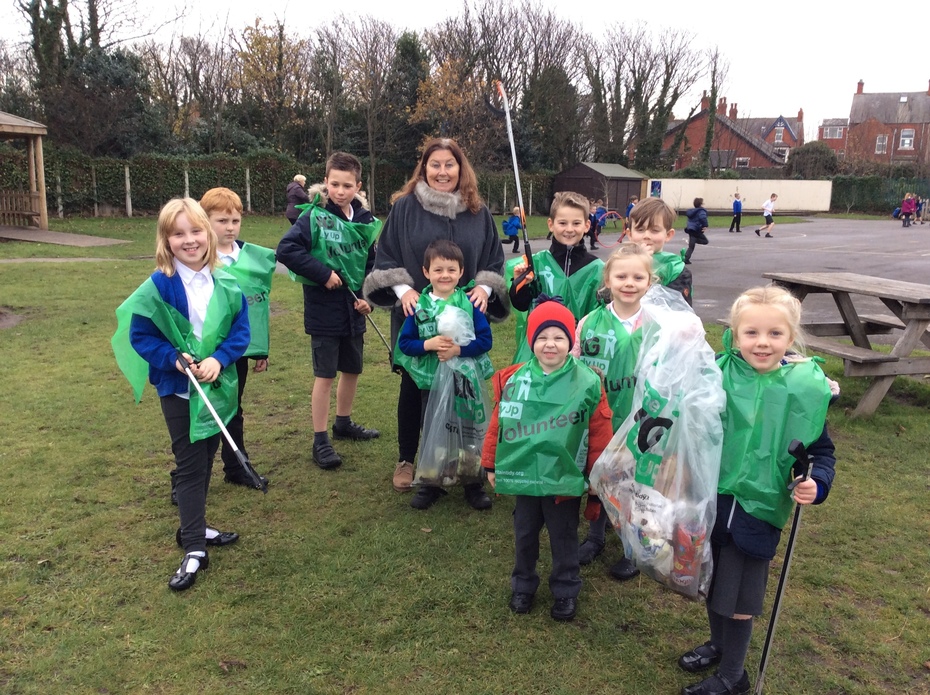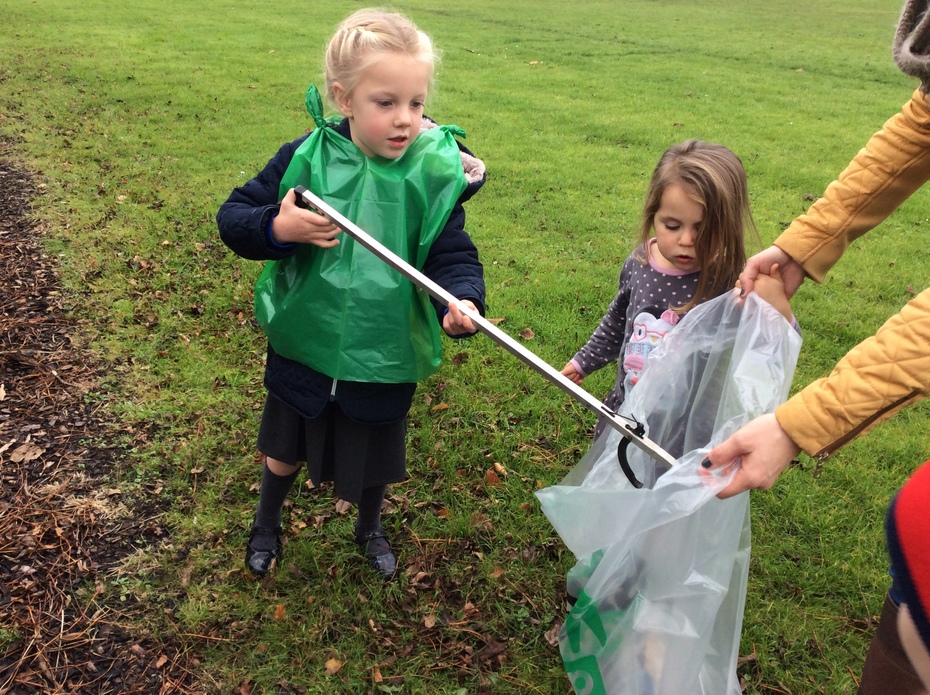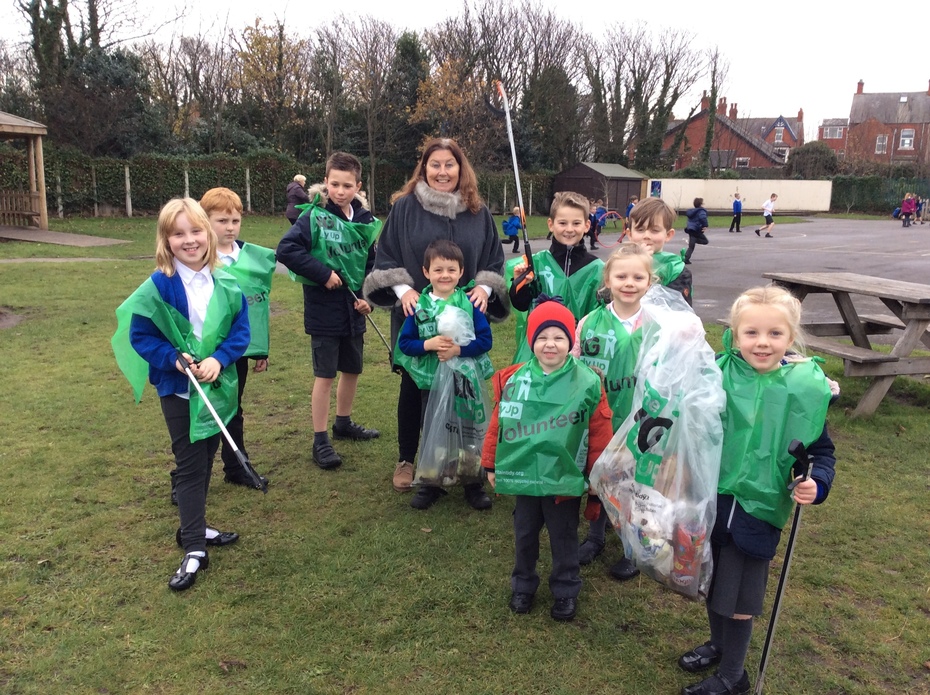 Eco Club is run by Mrs Mason and 14 children, two from each year group. Members are: Jasper and Maisie in Reception; Arianna and Grayson in Year 1; Angelo and Erin in Year 2; Scarlett and Taylor in Year 3; Izzy and George in year 4; Leo and Emmie-Mae in Year 5; and Finn and Seren in Year 6.
They meet every half term during their lunch hour. Last half term they achieved the Bronze Award following a plan they drew up to make the School more eco friendly. The two target areas for the action plan are saving energy and litter picking. This half term they are working towards the Silver Award. If you are a parent, grandparent, carer or friend of the school and would like to help at Eco Club, then please contact Mrs Mason.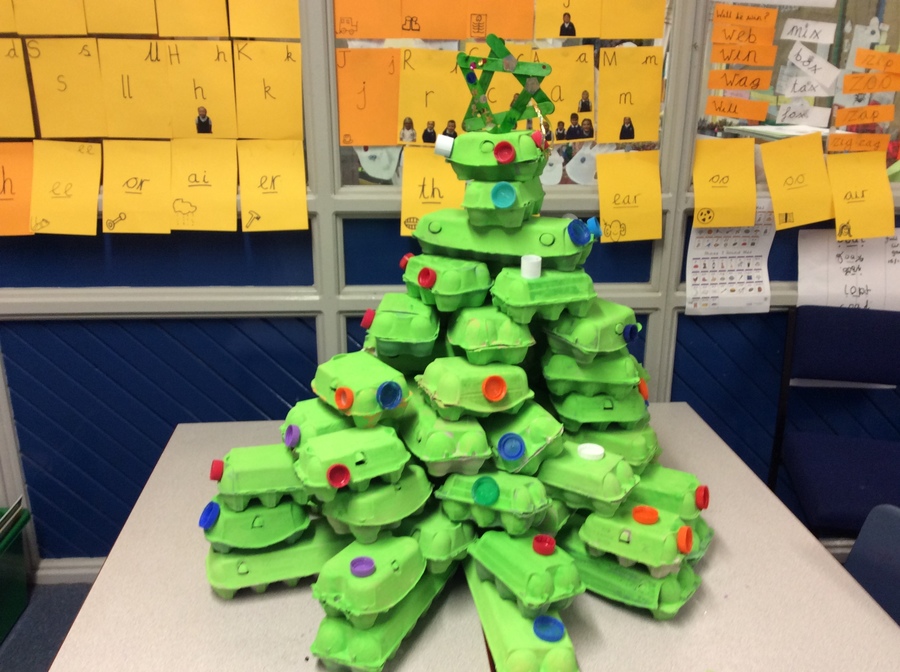 We have used egg boxes to make an 'Eco-friendly' Christmas tree! Year One and Eco Club have helped us paint, stack, fix and decorate the tree!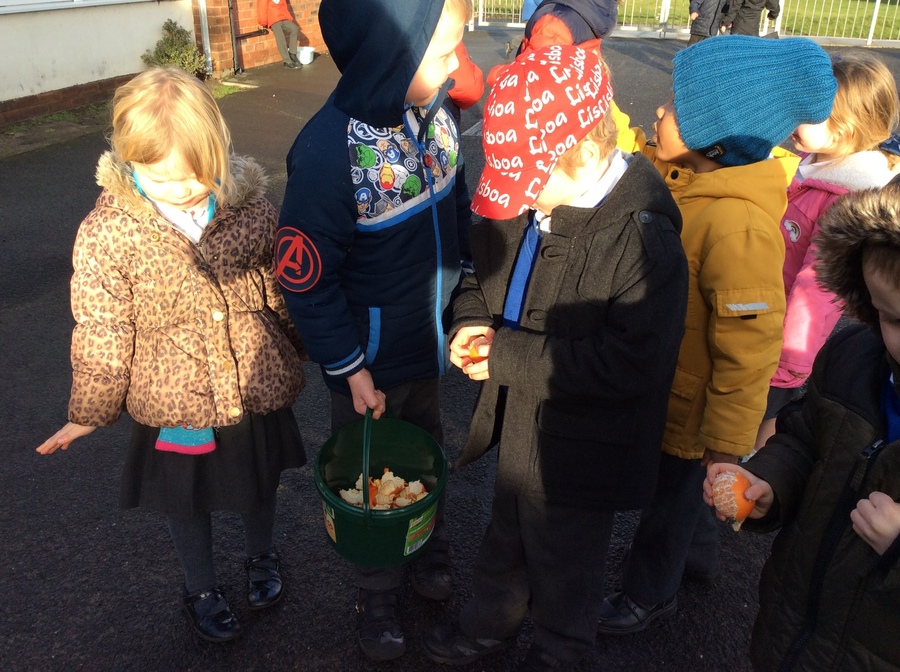 January 2018
Each class at St Thomas' has a fruit peel and core bucket ready to put in our Key Stage composter. The staff have begun collecting their used teabags in the staff room ready for the composter too.