Extra CurriculaR Clubs and Activities
KS2 Baking Club 2
The children have been measuring ingredients and following a recipe to make gingerbread men in groups. We have been using spices and using techniques such as sieving, mixing and rolling.
KS2 Baking Club 1
Over the last three weeks the children have been using a variety of techniques. Week one, we made gingerbread men using spices, mixing rolling and decorating. During the second session (week two) the children had to follow instructions to make cakes by themselves. During the final session the children made their own pizzas from scratch. The children had to use yeast, knead, let the dough prove, roll and spin, as well as add their own toppings. Great work bakers!
17th January 2019
What a great first session for group two! The children all worked well as a team to mix, sieve, crack, spoon and bake their own fairy cakes! Next week we will be making 'hedgehog' bread!
6th December 2018
Today our bakers made gingerbread. We had gingerbread men, ladies and even a gingerbread alien! We had to chill and roll our mixture before baking. We explored the spices that we used too!
29th November 2018
Today we made 'hedghog buns'. We made up the bread mix, kneaded, proved and baked our hedgehogs. To make the spikes we used scissors before putting them in the oven.
22nd November 2018
The first baking club was extra fun! We made fairy cakes and decorated them.
Gardening Club May 2018, making Slug Pubs and weeding the planters.
Congratulations to the Choir and Mrs Palmer for winning the St George's Day Choir Competition on Tuesday 24th April 2018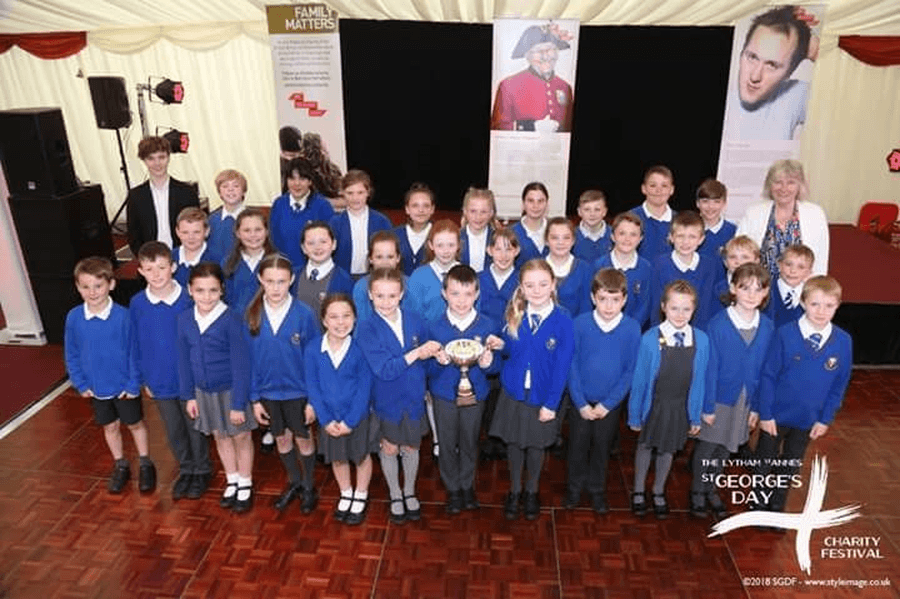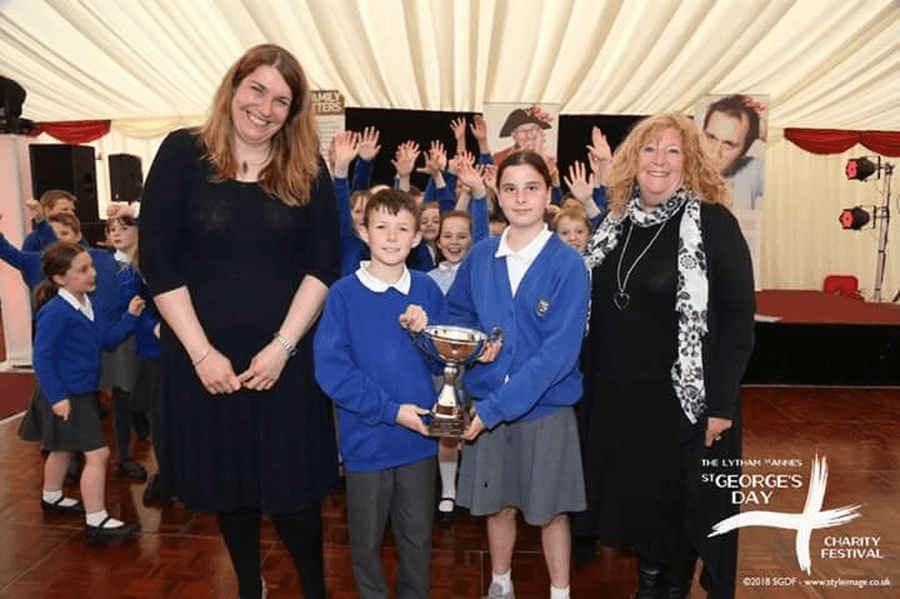 April 2018
Gardening Club have been busy weeding their planters and staking their peas. We have shoots in our onion planters, potato shoots in our sacks and peas shoots in our planters. Our carrots need a little more time to grow! The hot weather means our gardeners will need to water the planters daily!
Gardening Club planting onions, peas, carrots and potatoes, March 2018
In gardening club we have been digging up the soil, clearing weeds and planting seasonal bulbs. We have also been making signs to ask people to stay off the grass!
At 'STEMKIDS' club we have been making design and make lots of different structures and games using forces.
Football and Netball 2018/19
Coaching from Gill Walker (Blackpool Netball) and Chris Churchman ( Milligan and McCann)
Tuesday am 8am-8.45am Netball and Boys football.
Thursday am 8am-8.45 Girls Football.
Years 4,5 and 6 welcome!
Games are played against other schools on a Tuesday after school. See the school newsletter for fixtures and check back here weekly for our results. :)
Squads will be picked on a rotation and every effort will be made to make sure all players are able to represent their school.
See Miss Hindle or Mr Wormleighton for more details.
Results:
Netball
A team
ST Thomas 5- Our Lady Star Of The Sea 6
St Thomas 2- Lytham C Of E 19
St Thomas - AKS
B team
St Thomas 3- Our Lady Star Of The Sea 0
St Thomas 2- Lytham C Of E 6
St Thomas- AKS
Football
A team
St Thomas- Our Lady Star Of The Sea
ST Thomas- Heyhouses
St Thomas - Lytham C Of E
St Thomas- AKS
B team
ST Thomas- Our Lady Star Of The Sea
St Thomas - Heyhouses
ST Thomas - Lytham C Of E
St Thomas- AKS